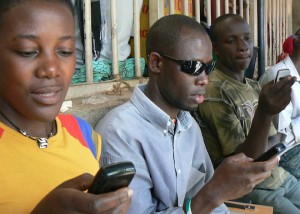 A directive by the East African Community heads of state to scrap mobile telecom roaming charges across all networks has been issued.
The 5th Northern Corridor Integration Projects Summit in Nairobi last week, directed the scrapping of roaming charges on voice data and messages to ease communication within the region.
The partner states agreed to implement a one-area network by December 31, 2014 and incorporate fiber optic access on all Northern Corridor Integration Projects, read a statement released at the closure of the meeting.
This means a person in Kigali will be able to communicate to their friend or relative in Nairobi, or Kampala cheaply without roaming costs. It will be the same as making domestic calls.
However, Tanzanian will not be part of the project since it's not a member. Burundi was initially not part of the Northern Corridor initiatives but later requested to join.
If the roaming charges are scrapped, some observers see it as yet another great achievement after the introduction of use of IDs as a travel document.
Jean Philbert Nsengimana, the Rwanda Minister for Youth and ICT who attended last week's meeting, said EAC leaders instructed telecommunication regulators to convene soon to finalize on the implementation of the decision.  He said within two months, all telecommunication companies in Rwanda and regulators as well as government officials will convene to look at the operationalisation of the decision.
Easing communication in the region is one of the key issues that have been considered at regional level as a way of cementing the integration agenda.
Source: New Times