News
Cisco Recognizes Winners of Cisco Networking Academy NetRidersSkills Competitions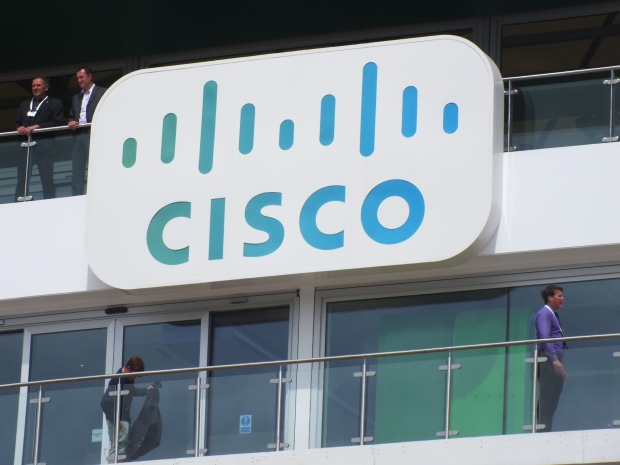 NAIROBI, KENYA – This will week Cisco recognize the finalist winners of the 2013 Cisco Networking Academy NetRiders International Skills Competitions with an all-expenses paid trip to Cisco headquarters in San Jose, California.
NetRiders competitions give NetAcad® students an opportunity to showcase their IT and networking skills during national and regional competitions. There were 19 winners from 15 countries competing in the NetRiders events held throughout 2013 in Europe, Latin America, North America, Asia Pacific and Africa, range in age from 19 to 32 years old. The grand-prize champions represent the best of more than 10,000 students from 97 countries.
4 countries in E. Africa participated, 26 from Kenya, 69 Uganda, 43 Ethiopia and 76 from Rwanda and the winner from East Africa was Mark Ojangole, from Makerere University in Uganda
The grand-prize award includes a trip to Cisco headquarters in San Jose, California where winners will have the opportunity to meet with Cisco President Rob Lloyd, tour Cisco offices, visit the Stanford University campus, and experience local attractions in San Francisco and Santa Cruz.
"The need for highly skilled technical ICT resources continues to exist globally. Cisco Networking Academy prepares students for careers in IT, while the NetRiders Competition allows students to apply and showcase both their technical and soft skills on the global stage," said Omar Shaban, Director, Corporate Affairs and Cisco Networking Academy, Cisco.
The majority of winners have either completed their Cisco CCNA® certification or plan to complete it within the next 3 months. Stefan Nikolov, the top achiever in the Europe, Middle East and Africa region, says, "NetRiders gave me the opportunity to prove my knowledge and skills and increased my desire to go deeper. CCNA is just a step in the path to more complex certifications such as CCNP and CCIE. This knowledge is very important for me, because I want to build a career in networking."
[related-posts]
Global NetRiders Skills Competition in a nutshell
NetRiders is a global networking contest created by Cisco Networking Academy for students enrolled in the program. It builds on skills that participants acquire as they go through their training. NetRiders contestants apply their IT and networking knowledge to complete simulated activities in which they build, configure and troubleshoot virtual networks.
NetRiders competitions help students prepare for employment by enabling them to develop practical troubleshooting experience in a time-sensitive environment.
NetRiders utilizes Cisco Web 2.0 technologies to create an interactive skills contest that motivates students to pursue further technology education and training.It also fosters a sense of belonging to a global community, as participants collaborate with each other across a range of shared activities using Web-based tools.
More than 10,000 students across 97 countries competed in the global NetRiders competitions in 2013.
2013NetRiders finales involved individuals and international teams of Networking Academy students competing in a variety of activities, including a timed theoretical exam, a Cisco Packet Tracer network simulation activity and a Packet Tracer exam.
Champions from each region were awarded a grand-prize trip to Cisco headquarters in San Jose, California, where they will have the opportunity to meet with Cisco executives and tour Cisco offices, the Stanford University campus and attractions in San Francisco.
Cisco Networking Academy:
Cisco Networking Academy is a global technology education program that provides networking and technical skills to help students prepare for ICT careers.
The program is committed to delivering the highest standard of IT education to students of all nationalities and economic brackets, by offering students access to in-demand skills that will position them for employment and career growth.
Cisco Networking Academy is Cisco's largest and longest-running corporate social responsibility program. Every year, more than 1 million students at 9,000 academies in 165 countries take courses that prepare them for careers in information technology.