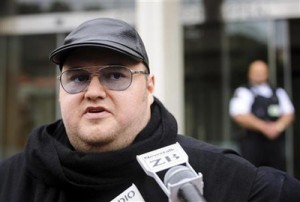 Kim Dotcom's Mega, has officially arrived on Android. You can now download the official app directly from Google Play. Mega says the iOS app and Windows sync client are in the final stages of development, meaning they will be launching soon. Details as to what features both will include or when exactly they will arrive were not disclosed.
He has mentioned multiple times that an iOS app was in development, so it might be curious for those who have been following him to learn that Google's mobile platform actually received first dibs. The devil is in the details, as they say; the app's changelog on Google Play reveals that "The app has been acquired by Mega and is now being maintained by Mega contractors."
This Android app was clearly a good choice as it has a decent feature list:
Browse your Mega storage account.
Fast upload and download files from your Android device.
Camera Sync, upload your photos and videos to Mega automatically.
Search for files within your Mega account.
Create public link to files in your Mega account.
Delete files, Rename files, Move files, and Create folders.
In addition to the acquisition note, the changelog says the Android app has received a new design, but doesn't reveal what exactly that entails. It also mentions the app now offers the same thumbnails as the Mega site, replacing the previous ones that the app generated, and an option to select absolutely any folder on your device. The rest of the changes are just the usual bug fixes.
Source: TNW