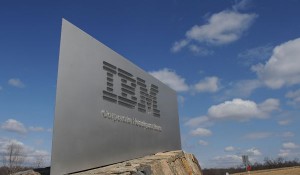 In an attempt to take on Amazon.com, IBM has said it has agreed to buy SoftLayer Technologies Inc., in a deal aimed at beefing up the technology giant's efforts in cloud computing.
IBM didn't disclose financial terms, but the deal for the privately held, Dallas-based company is worth around $2 billion, a person familiar with the matter said.
It is a large bet in a string of deals by IBM aimed at adapting to a market where clients increasingly prefer to rent computer space rather than take on the burden and expense of buying their own servers, networking gear and other technology.
The trend is a challenge to IBM's big technology-services business, which has made billions of dollars installing, maintaining and upgrading computer systems for clients.
SoftLayer is popular with technology startups and helps fill a gap in IBM's offerings: renting space to clients on computers the clients don't own, an area dominated by Amazon. The company, founded in 2005, has about 21,000 customers and operates 13 data centers in the U.S., Europe and Asia.
IBM had found more traction offering large companies and governments so-called private clouds, systems that the companies typically own and maintain. The acquisition could help IBM compete more aggressively for small and medium-size businesses, and offer a broader range of Amazon-like "public cloud" options to large enterprises.
IBM is reorganizing its cloud offerings around SoftLayer, which will anchor a new division within IBM's big outsourcing group. The division will start offering the combined services following the close of the deal, which IBM expects in the third quarter.
IBM is banking on cloud computing as a major growth area. In 2011, the company projected that cloud services would generate $7 billion in revenue by 2015, of which $3 billion would be new revenue.
SoftLayer will play a big role in helping IBM meet that goal, and the company will continue to look for other cloud deals, said Erich Clementi, senior vice president for IBM Global Technology Services.
Source: wsj.com