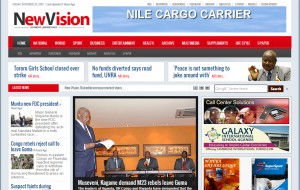 So the future of publishing is finally here. It's electronic. And web-based. What we don't know is where the future of readership is. And whether it is equally electronic. What's for sure, though, is that A LOT of people see themselves as publishers. So here is a list of the Top 50 we know so far:
Top Brass:
The Others
Category: Technology
Category: Entertainment &  Gossip
Category: Sports
Not-So-Newsy (Includes blogs and satire websites)
Yours not included? Just comment it below and we'll update our list.