News
Facebook hits 50 million users in Africa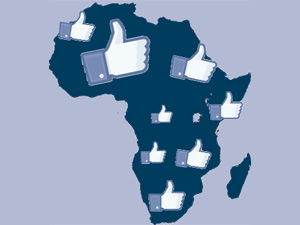 The new finding represents the largest growth in all the six continents, as Africa led Asia and South America, which experienced a 42 percent and 32 percent growth in the last six months respectively.
Nigeria experienced the largest growth, recording a 61 percent change (over 2.5 million new users), followed by South Africa and Egypt with 1.7 million and 1 million new users respectively.
Nigeria's growth has seen it overtake South Africa for the first time ever, to come in second after Egypt. Nigeria has 6.7 million users, and South Africa 6.5 million. Africa's number one, Egypt, has some 11.7 million users.
Nigeria's growth  was highest in the first week of October 2012, given that as at September 2012, South Africa had 6 million Facebook users while Nigeria had 5.8 million users.
Social Bakers stated that Facebook had at 25 million users as at February 2011, and if the current growth is sustained, then Facebook might soon attain 100 million users in Africa by 2014.
With over 1 billion  users worldwide, this is good news for the social site, as it has been struggling to decide how to increase its penetration in the developing markets, mainly Africa and Asia.
In a recent statement, Facebook reported that only 3.15 percent of Africa's 1 billion people were on the social networking site, ranking lowest with regard to the number of sign-ups.
"For Facebook, the main challenge is not just to grow in terms of numbers, but more importantly to deepen and enrich engagements," Eden Zoller, principal analyst at tech research firm Ovum, told the BBC.