News
Apple Will Not Jump On The Blu Ray Band Wagon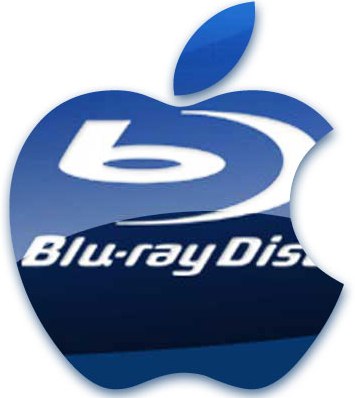 With Tuesday's unveiling of the iPad Mini and a fourth-generation full-sized iPad, this  last week has been a major one for the iPad. Then on Friday, Windows 8 went on sale — making it an even bigger week for Windows PCs.
But this newsiest of tech news weeks also turns out to be a reasonably significant one for the Mac. Much of Apple's Tuesday event was devoted to new models, including a substantial overhaul of the 13″ MacBook Pro with a Retina display, two absurdly thin new iMacs and an updated Mac Mini.
After all the presentation and questions;  Harry McCracken of time.com sat down with Apple Senior VP of Worldwide Marketing Phil Schiller, who did the presenting of new models, and chatted with him about today's Macs, and how they got that way. Among the many questions Harry asked him was the Blu Ray band wagon, if Apple was going to jump on it. The answer was probably something not too many of you want to hear: barring any unforeseen circumstances, consumers will likely never see the option to have Blu-ray on any Apple machine.
According to Schiller, "Blu-ray has come with issues unrelated to the actual quality of the movie that make [it] a complex and not-great technology. So for a whole plethora of reasons, it makes a lot of sense to get rid of optical discs in desktops and notebooks."
His preferred Blu-ray alternative? iTunes, of course, which lets you buy a movie and then watch it on all your Apple devices.
"Our approach at Apple has always been to make products we're proud to own and use ourselves," he told me. "…We wouldn't make something cheap or low quality. When the economy is difficult, people care a great deal about the things they spend their money on. Customers have come to understand that Apple's products aren't priced high — they're priced on the value of what we build into them."
If you are an Apple enthusiast or if you just plain read the news often, you'll realize that the new ultra-SIM iMac and the new MacBooks with Retina displays have both completely abandoned optical drives as a whole. The Cupertino California company doesn't seem to be a fan of discs in any shape or form though so it isn't as if it's just Blu-ray. Consumers will still fortunately have the option of using a third party external Blu-ray drive and software to view Blu-ray format videos. Unfortunately, you'll never actually see Blu-ray drives being an option from Apple when building your own Mac online.
Source: techland