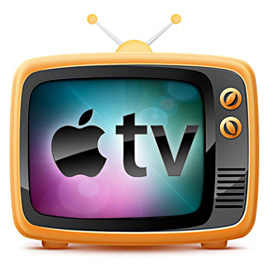 Nothing has been finalized, but if the plan gets the go-ahead, Apple TV could be competing with the likes of TiVo and companies that provide set-top boxes to cable firms, like Samsung.The idea, however, is not completely new.
Back in February, Jefferies analyst Peter Misek suggested that Apple was exploring several options for content delivery on a next-gen iTV.
Misek speculated that Apple would primarily seek non-exclusive deals for content in partnership with telecom carriers and large cable operators (MSOs) but would spice things with "a handful of high-profile exclusive deals."Securing those deals will likely be the hard part.
When Apple rolled out the revamped, $99 Apple TV in 2010, Steve Jobs said Apple had secured TV licensing deals with ABC and Fox by the time Cupertino's big press event rolled around, but had yet to sign the other networks.
They eventually came around, but it showcased that even Apple sometimes has trouble persuading content creators to partner up.During Apple's most recent earnings call, chief Tim Cook said the company had sold 1.3 million Apple TVs during the quarter, which was a 170 percent increase from the year before.
At this point, however, Apple still considers Apple TV to be a hobby. But "there's a lot of people here that are believers in Apple TV and we continue to invest in it and see where it will take us," he said.In the meantime, Apple TV recently gained access to Hulu Plus.
Rumors about an Apple-based television set, meanwhile, have been making the rounds since last year after Walter Isaacson's Steve Jobs biography mentioned that the late Apple co-founder was working on an Apple-branded TV before his death on Oct. 5. Apple, however, has made no announcements.For more, see PCMag's review of Apple TV and the slideshow below.
Source: PC MAG