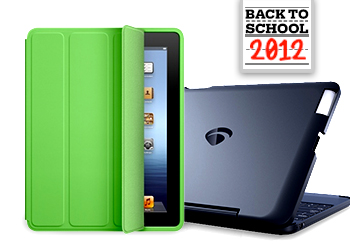 In addition to apps, you might also want to pick up an accessory or two, like a cover or carrying case, to protect your device. Remember, the iPad ain't cheap, so don't skimp when it comes to protecting it from scratches, cracks, and other bruises.
While this article points to some great apps you'll want to snag from the App Store, don't neglect the apps that come preinstalled on the iPad as well.
Make use of iCloud, for instance, to sync your calendar, contacts, and music between devices, or to just back up your data .
Living the university lifestyle usually means money's tight, so when possible, I recommend the best student-friendly apps that we've tested at PCMag, and when they're paid apps, free alternatives as well.
While many of the suggestions on this list point toward academic essentials, we've also included plenty of extras that we think college students will want for their leisure time, too.Here's everything you need to kit out your iPad for school.
Source: PC MAG