News Archive
Yahoo and Facebook have settled their patent row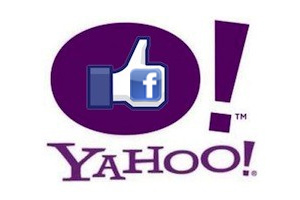 Yahoo's u-turn
The AllThingsD blog – which broke the news ahead of the official announcement – reported that Yahoo's interim chief executive Ross Levinsohn had begun moves to resolve the dispute immediately after taking over from his ousted predecessor.
It added that Facebook's chief operating officer Sheryl Sandberg soon became involved in the resulting negotiations.
A press release quoted Mr Levinsohn as saying: "We are excited to develop a deeper partnership with Facebook, and I'm grateful to Sheryl and her team for working hard together with our team to develop this dynamic agreement… Combining the premium content and reach of Yahoo as the world's leading digital media company with Facebook provides branded advertisers with unmatched opportunity."
Ms Sandberg added: "Yahoo's new leaders are driven by a renewed focus on innovation and providing great products to users. Together, we can provide users with engaging social experiences while creating value for marketers."
Counting the cost
The move may help secure Yahoo's top job for Mr Levinsohn. He had been competing for the role against Hulu's boss Jason Kilar.
But, the video streaming service announced Mr Kilar had "graciously declined" to be considered for the role shortly after news of the patent agreement leaked.
Although no money appears to have exchanged hands, the row has still proven to be expensive.
Facebook had paid Microsoft $550m (£355m) to buy 650 patents and license a further 275. It has not disclosed the cost of its deal with IBM, although the tech site Cnet has suggested the sum was $83m.
Source: BBC