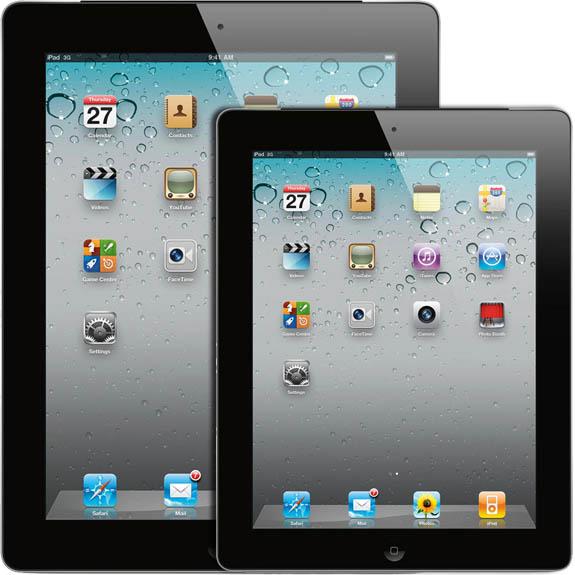 The tablet market  specifically the 7-inch tablet market got a jolt of excitement when Google debuted the Nexus 7, an affordable touchscreen device that also happens to be the best 7-inch tablet ever made.
Now that the initial commotion has calmed a bit, many are casting their eyes toward Apple, wondering if (some say when) it'll debut a smaller iPad to compete directly with 7-inch devices like the new Nexus.
Rumors about a 7-inch Apple tablet have circulated since even before the first iPad was unveiled. However, the Nexus 7 news has risen the conversation to new levels.
First a financial analyst speculated Apple would debut a 7.8-inch iPad priced at $299, then both Bloomberg and The Wall Street Journal independently reported Apple was planning an "iPad Mini" for release during the 2012 holiday season, attributing to anonymous sources.
The reports sync up with rumors earlier in the year, purportedly from Apple's Asian suppliers, who were gearing up for a fall launch of a smaller-screen iPad.
So it's looking more likely than ever that Apple will release some kind of iPad Junior later this year. While all this buzz could be a kind of fear campaign aimed at blunting the launch of the Nexus 7 and whatever follow-up to the Kindle Fire that's no doubt in the works, the weight so many publications is pushing the existence of a li'l iPad strongly into the "likely" pile.
An iPad Mini is a bad idea, though. For developers more than users, but the biggest loser will ultimately be Apple. A 7-inch iPad dilutes what the iPad is — the tablet all competing designs are held against — and is something Steve Jobs probably would never have approved.
source: Mashable