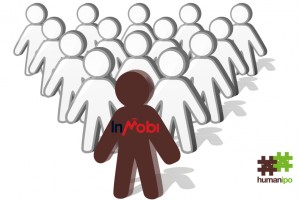 InMobi said that even if close to 32 percent of mobile subscribers remain loyal to their operators all time, a staggering 55 percent  would switch operators if a better offer promising cheaper calling rates was launched.
Frustration with mobile networks was the driver for subscribers switching networks. Some 51 percent of respondents cited better data network quality and coverage, followed closely by better value with 24 percent.  
At the moment, 13 percent of respondents were frustrated with high prices, 12 percent with limited data coverage and 9 percent with customer service. Hidden charges, limited voice coverage and dropped calls.
Moses Kemibaro, Sales Director for InMobi Africa said: "As the mobile landscape becomes more accessible and more people tap into it, people are also looking for better handsets. This benefits everyone in the long term, as content rich mobile applications engage consumers for brands and businesses."
InMobi believes that attracting subscribers is imperative to maintaining a solid base and looking at options such as bonus free data and talk time is key to keeping subscribers happy as 62 percent of both loyal and high risk customers want bonus free data.
InMobi last year August acquired leading HTML5 authoring platform Sprout, which is helping the research firm offer mobile rich media to creative agencies and brands in over 165 countries.
Nigeria's phone lines recently clocked over 100 million, with 90 percent of them mobile — making the country top on the continent with the highest number of mobile subscribers. The country has four top mobile subscribers dominating while 17 fixed line telecom operators share the remaining of the phone lines.
With its numbers Nigeria is a ripe market for mobile ads, InMobi's field of specialisation.
InMobi believes mobile ads play an important role in raising awareness and influencing decisions, with 40 percent of respondents indicating that ads on telecom offers and products increased awareness, and 38 percent saying that it actually influenced their purchase habits.
In statement, Kemibaro said the InMobi looked for ways cellular networks can use to attract new consumers already hooked by their competitors but somehow in need of better services.
The subscribers interviewed were interested in being provided with better deals to stick on one network as friends and family, better customer service, pricing packages which are easier to understand and better voice network quality and coverage.
The firm surveyed over 1600 Nigerians across the country to determine how Nigerian mobile operators retain their loyal subscribers.
Source: Human IPO