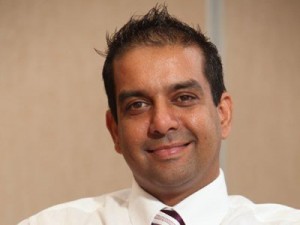 It is without a doubt that social media banking is the next frontier – to us this is a channel that will provide our customers with more choice and convenience to do their banking," says Ravesh Ramlakan, CEO of FNB Cellphone Banking.
"The spirit of innovation is driven by the need to provide our customers with the best possible banking experience. For us to remain as leaders in the innovation race we need to rapidly adapt to the constant changes in our environment," comments Ramlakan.
To access banking through Facebook, customers need to link their Facebook profiles to their Cellphone Banking profile.
Once linked they can access the "FNB Banking on Facebook" application via Facebook which will allow them to check their balances, purchase prepaid products including airtime, SMS and BlackBerry bundles, as well as the option to view LOTTO and PowerBall results.
"There are currently more than 4.7 million active Facebook users in South Africa, and more than  150 000 of those are FNB Facebook fans, it is easier for our customers to purchase a data bundle or airtime whilst using Facebook," added  Ramlakan.
"This is an opportunity for us to tap into a new and fresh market, introducing our diverse product offering to a different audience in a 'cool' way," concluded Ramlakan.
Early this year, FNB launched a solution which allows its customers to purchase vouchers using Cellphone Banking which can be posted on Facebook.
This innovative product enables FNB customers registered for Cellphone Banking to send gifts to their facebook friends — the recipient of the FNB Voucher can redeem it as Prepaid Airtime or convert it to cash by using the bank's eWallet service.   
source: IT NEWS AFRICA