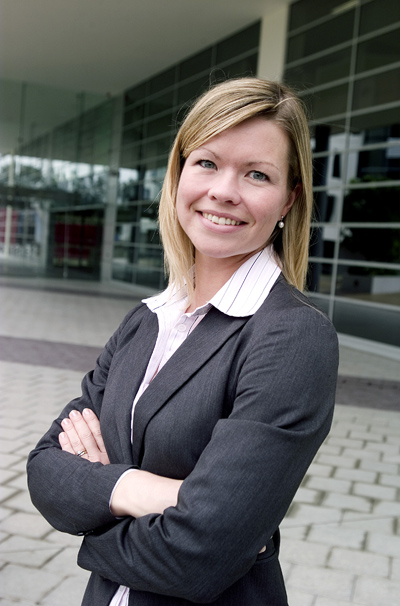 HP is committed to providing products and services that are environmentally sound and conducting our operations in an eco-sensitive manner. It also includes creating health and safety practices, and a work environment that enable our employees to stay injury-free. In addition to any reports required by law, HP also tracks several environmental performance indicators of its operations, suppliers and products.
HP's commitment to the environment can be seen in the recognition we have received from industry bodies, non-profit organizations and government agencies.
We gained the number one spot in the Corporate Responsibility Magazine list of the 100 Best Corporate Citizens for 2010. HP was rated among the top environmental leaders in the U.S. 500 and Global 100 Greenest Companies lists in the 2010 Green Rankings by Newsweek. This is only the second year that Newsweek has issued its list of U.S.-based companies and the first time it has ranked the Global 100. Companies were chosen based on their environmental performance, policies, and reputation. HP was recognized as an industry leader for our policies and for our commitment to improve society through the use of technology. These rankings and ratings exemplify our commitment to develop products, services and programs with a focus on sustainability.
2. How effective has the company been in enforcing Green ICT policy guidelines set by the Government of India? Could you enumerate your response with data/statistics?
HP accepts the principle that manufacturers, along with governments and customers, share the responsibility for treating electronic products in a manner safe for the environment at the end of a product's life. While it is the responsibility of consumers to discard their electronic waste appropriately, it is the government's duty to provide adequate collection/drop-off facilities for electronic waste and the liability of manufacturers to manage the treatment and recycling of their products.
Within this model of shared responsibility, manufacturers must provide for the recycling of their products, and have an option to do this collectively or individually. In this regard, HP supports the concept of Individual Producer Responsibility (IPR) in e-waste legislation, an approach that makes producers responsible for recycling their own products once they have been collected.
HP continues to support and work with governments as they develop legislation and directives for proper management of discarded products. HP has supported the IPR approach in the development of the EU WEEE directive and in finalized and proposed legislation in North America, Asia (including China), Australia and New Zealand among other countries.
In India, HP has been actively involved in programs that reinforce our commitment to increasing access to information technology, being environmentally responsible and social investment in the community.
3. Electronic Waste (e-Waste) is now a global concern. Could you give our readers some idea about how ICT products are potentially harmful for the environment? We know, for example, that cartridge ink is extremely toxic and has led to serious land pollution in recent years. Please comment.
The dynamic nature of technology, home and business electronics results in continuous replacements with newer and more cutting-edge products. The way to reduce the environment impact of IT products is to make sure it is treated appropriately at the end of its life. Only a small percentage of electronics are being recycled now and public awareness on the issue is limited. However, legislation on electronics recycling is being developed and implemented rapidly in many countries around the world.
In India, while the organized sector has taken measures to combat the e-waste issue, the unorganized sector is yet to actively practice suitable methods of recycling and reuse. A combination of legislation and consumer education is required to tackle the issue.
As a leading IT manufacturer, we have a comprehensive electronic recycling program around the globe. Our electronics recycling program is more than 20 years old. We established our first hardware recycling program in 1987 and launched the HP Planet Partners return and recycling program for HP LaserJet print cartridges in 1991. In 1997, we added inkjet print cartridges to the program. Our products are designed to make recycling easy, with the use of common fasteners and snap-in features. Use of glues, adhesives and welds are avoided where feasible. This makes it easier to dismantle products and separate different plastics.
Since 1987, we have recycled 2 billion pounds of electronic products and supplies globally – the weight equivalent of 36 Statue of Liberty monuments – more than any other IT equipment company! Through our pioneering "closed loop" cartridge recycling process which incorporates recycled cartridge materials back into new Original HP ink and LaserJet toner cartridges, we've manufactured almost 311 million ink and toner cartridges that contain recycled content, resulting in 19.6 million pounds of recycled plastic kept out of landfills.
4. Are there alternate eco-friendly materials in the market to replace the potentially-damaging metals and chemicals used in the present line-up of ICT hardware? Why haven't they been implemented across the product range sooner?
In order to replace materials that may pose environmental or health hazards, it is necessary to find appropriate alternatives. However, many suppliers find it difficult to identify alternatives for substances such as brominated flame retardants (BFRs) and polyvinyl chloride (PVC) that are available at sufficient volumes and equivalent quality.
We work with suppliers to identify alternatives and use the Green Screen in our analysis of some replacement materials. Using Green Screen, we assess individual components of a formulation to obtain a simple one to four benchmark score. The benchmark scoring system enables our engineers to quickly and easily evaluate the human health and environmental impacts of the substance. Since the pilot program began in 2007, we have performed more than 100 chemical assessments.
Our materials choices affect the environmental performance of HP products, and we have a history of improving the use of product materials use. Our focus is on:
Evaluating substances of concern
Assessing alternative materials
Supporting relevant government regulations
Designing products that use less materials
Using recycled materials
HP has taken a proactive approach to evaluating materials that pose an environmental, health, or safety risk. We may restrict substances because of customer preferences, legal requirements, or because we believe it is appropriate based on a precautionary approach.
We continue to remove substances of concern from our products. For example, we began the use of arsenic-free display glass since August 2010, and have tightened restrictions on mercury and beryllium. In 2010, we met our target to remove mercury in backlighting from HP's entire notebook line.
5. What are the cost impacts of going Green for ICT companies? Does it require surplus investments and 360 degree turn in the operations scale?
We believe that cost impact of using Green ICT should not be viewed in terms of the initial investment alone. While there may be a requirement for a larger financial investment at the onset of any Green ICT implementation, the costs even out over a period of time as the use of environment sound technology becomes more prevalent. In fact, over time beneficial outcomes through the implementation of environmental initiatives include energy efficiency, cost savings, availability of recycled materials, pricing and most importantly improved customer satisfaction. For, example when the electronics industry moved towards Restriction of Hazardous Substances (RoHS) materials, the cost of compliance decreased as more components compliant to RoHS requirements became available on the market. You can reasonably assume that as use of recycled materials become more common place and are available in larger quantities, they will compare attractively in price against prices of virgin materials which will increase as source supplies reduce.
If green ICT planning is taken into account at the product design stage itself, it doesn't require a costly revamp and turnaround in compliance requirements to the production cycle and process. At HP, we incorporate our environmental focus into the way we do our business. For instance, we make sure that our products are incorporated with our Design for Environment (DfE) program and other SER principles at the design stage of our product lifecycle.
6. Green ICT calls for effective management of ICT usage. For example, disposal is one of the requisite steps in the product cycle. Tell us more about this: Do you have a waste disposal facility in India?
HP is committed to operating in an environmentally responsible manner and waste disposal is one such aspect. We have implemented the HP Planet Partners Hardware Recycling Program in order to facilitate end-of-life product recycling for our PCs, notebooks and printer supplies.
We work with a global network of vendors to process, resell and recycle returned IT products. We audit vendors annually to ensure they conform to our standards, policies and Supplier Code of Conduct. To align with revised industry-wide recycling standards proposed by the Electronic Product Environmental Assessment Tool (EPEAT®) imaging products standard, we are in the process of transforming our vendor audit program.
We collaborate with governments and non-governmental organizations (NGOs) in developing countries to boost local capabilities to properly repair, reuse, and recycle unwanted electronic products. In order to avoid illegal dumping of electronic waste, which poses a risk to the environment and human health, HP does not allow the export of electronic waste from developed to developing countries for recycling.
In India, HP has been actively involved in programs that reinforce our commitment to increasing access to information technology, being environmentally responsible and increase social investment in the community.
We have implemented a number of recycling services:
HP India's Planet Partners Hardware Recycling Program (PPP) offers a product return and recycling program to all enterprise customers in India with free collection
The HP India Consumer Product Take-Back Program offers consumer take-back services in nine states and 15 locations across India.
We also encourage consumers to deposit used cartridges at our offices spread across the country. (22 offices in eight states)
Large consumers who wish to dispose of cartridges are offered a free pick up from HP.
More information is available here and here.
7. What is the special infrastructure required to dispose electronic waste? Are such facilities environment-friendly as well?
We collaborate with governments and NGOs in developing countries to boost local capabilities to properly repair, reuse, and recycle unwanted electronic equipment. In order to assist our recycling partners, HP has created certain standards that recyclers have to adhere to. These include standards for hardware recycling, hardware re-use and even product disassembly. More information on these standards is available on the HP website.
Vendors providing recycling services for HP products, components or materials must ensure that those operations occur in a timely fashion and under appropriate security conditions. This is done to prevent unnecessary stock-piling of products or material and ensure that products, components, and materials are recycled or disposed as specified.
8. With respect to ICT usage, how green is the Indian economy? Has the governments' position regarding ICT and environmental protection been effective in combating electronic waste?
The Ministry of Environment and Forests, an apex body of the Indian government, has decided to address the issue of e-waste management in India and has put forward a set of rules developed in conjunction with inputs from MAIT, GTZ, Greenpeace and Toxicslink. The e-waste rules were notified in May 12 2011 and will come into effect from May 1 2012.
These rules have been explicitly formed to regulate the management of e-waste in India for the first time and are seen as a welcome response to the call for stringent policy-level action on e-waste management.
They have partially adopted the global framework of e-waste management by incorporating extended producer responsibility. The government has also incorporated the need for Restriction of Hazardous Substances (RoHS) compliance that would follow international standards for the use of restricted hazardous substances in electronic manufacturing.
In the end, it is about sharing responsibility with different stakeholders. No one actor, be it government, consume, or company can effect a green economy single handedly.
9. Does HP follow a policy that would favor building relationships with clients and vendors that also follow Green ICT policies / corporate environmental responsibility?
HP is the world's largest information technology (IT) company and has one of industry's most extensive supply chains. We work with more than 1,000 production suppliers (responsible for product materials, components, and manufacturing and distribution services) in more than 1,200 locations worldwide. Nearly 50,000 non-production suppliers provide goods and services not used in electronic product manufacturing. We take seriously the challenge of raising social and environmental responsibility (SER) standards in our supply chain and lead the IT industry in monitoring our suppliers and helping them build their SER capabilities.
HP uses a global network of vendors to process, resell, and recycle returned products. We have direct relationships with around 75 first-tier vendors, who in turn manage hundreds of sub-vendors in their own recycling networks.
Our stringent Global Reuse and Recycling Standards set our expectations for vendors' storage, handling, and processing of returned equipment to prevent the irresponsible disposal of hazardous IT waste. We set very high standards and, unlike most companies in the industry, publish them for full transparency. We do not allow vendors to export electronic waste from developed to developing countries for recycling.
We have a long-standing commitment to responsibly manage end-of-life products through final disposition. HP's vendor requirements for hardware reuse and recycling, originally published in 2004, include a ban on the export of hazardous or regulated materials from developed to developing countries (sections 9.4 and 11.3, respectively). The global corporate policy affirms the company's commitment to meet the requirements of the Basel Convention on the control of hazardous wastes and their disposal.
HP does not permit electronic waste to be exported from developed (member) countries in the Organisation for Economic Co-operation and Development (OECD) and the European Union (EU) to developing (non-OECD/EU) countries, either directly or through intermediaries.
E-waste processed by HP and its authorized vendors is tracked and documented throughout the entire chain of custody until final disposition. HP audits its recycling, refurbishment and processing vendors annually to ensure they conform to its vendor requirements for hardware reuse and recycling and supply chain social and environmental responsibility (SER) policies.
HP defines e-waste as non-working parts or devices; this does not include:
Materials defined as nonhazardous under the Basel Convention;
Working equipment and parts that are not intended for disposal or recycling, but are for donation, reuse or resale;
Components being returned to the original equipment manufacturer that are under warranty; and
Materials to be used in manufacturing that do not require further processing or preparation.
---
10. How does HP raise awareness about Green ICT among its clients, customers and distributors? Is there resistance or reluctance to adopt Green ICT practices – due to perceived cost increase, global competition for profit margins, indifference to or refusal to accept climate impact of ICT usage?
For companies to become truly efficient, adopting green practices makes sound business sense. Any perceived cost or capital expenditure increase towards Green ICT can no longer be viewed on the basis of short-term profits and operating margins alone. Energy has emerged as arguably one of the world's most grave issues with far-reaching consequences. It holds the key not just to the long-term health of the global economy, but also the global environment. These energy and CO2 trends require businesses to change their thinking about how they manage and best leverage their IT. Business and IT leaders are increasingly making green IT a priority to lower costs and risks and drive higher productivity while lowering environmental impact. For many companies "adopting green IT"—a short-term solution is to make IT as efficient as possible.
Idle and underused servers, for example, waste $3.7 billion in energy each year. By designing servers to be more energy efficient and optimizing data centers overall, enterprises stand to help the bottom line while reducing their impact.
In November 2011, HP announced a new industry program comprising a new server development platform, a customer discovery lab and partner ecosystem to help customers significantly reduce complexity, energy use and costs.
Dubbed Project Moonshot, it combines with HP Converged Infrastructure technology to allow the sharing of resources – including storage, networking, management, power and cooling – across thousands of servers. It paves the way to the future of low-energy computing for emerging web, cloud and massive scale environments. Project Moonshot is designed to fuel the advancement of low-energy server technology, while promoting industry collaboration to break new ground in "hyperscale" computing environments such as cloud services and on-demand computing.
Through these efforts, data center efficiencies are expected to reach new heights for select workloads and applications, consuming up to 89 percent less energy and 94 percent less space, while reducing overall costs up to 63 percent compared to traditional server systems.
11. In simple steps, what can an HP customer do to dispose off their IT devices in a safe and environment-friendly manner? When is the appropriate time to discard and recycle old devices?
HP has recycling programs for our printing supplies and IT hardware. For Commercial consumers, all you have to do is pack your equipment and then order the recycling service. HP will arrange for your equipment to be picked up from your office or home. To order the service, select your country on the Product Recycling page and follow the instructions listed. There may be a small cost for this service. Across the world, HP makes it easy to recycle unwanted computer hardware and printing supplies responsibly. HP has recycling programs for printer supplies and computer hardware. For consumer customers we have designated drop off sites to drop off their end of life products.
12. Do you think policies and laws are enough to combat the increasing percentage of e-waste? Are there enough incentives – tax benefits, smooth license processes, etc – for companies to go green in ICT in India?
HP welcomes and supports any legislation or policies developed to help tackle environmental issues. The laws and policies in India are a step in the right direction and we are confident that they will evolve further to make it easier for companies in India to adopt these environmentally responsible practices. The solutions should be inclusive and equitable, supported by regulatory mechanisms that mandate participation by all stakeholders. It needs to be supported by clear enforcement initiatives and incentives that ensure compliance. HP supports the principle that manufacturers, government and consumers share the responsibility for working towards a low carbon economy.
13. There wasn't much information or awareness about electronic waste two decades ago. Things have changed drastically since the late 80s. ICT companies have played a part in contributing to this waste. On the one hand, you have to run a profitable business and on the other, there is increasing pressure to go green, right from the manufacturing stage to the post-product sales cycle. Does this create a conflict of interest?
Not at all. Rather, the need to go green can stem from practical business considerations as companies seek to make their products more energy efficient, environmentally sound and alleviate the impact of hazardous materials. HP's commitment to sustainability begins at the drawing board. In 1992, we started a Design for Environment (DfE) program. DfE is an engineering perspective in which the environmentally related characteristics of a product, process or facility are optimized.
The DfE program has three priorities:
Energy efficiency – reduce the energy needed to manufacture and use our products
Materials innovation – reduce the amount of materials used in our products and develop materials that have less environmental impact and more value at end-of-life
Design for recyclability – design equipment that is easier to upgrade and/or recycle.
As a first step towards recycling, we encourage reusing products. Reusing an electronic product extends its life and often increases its value. We have a hardware reuse program in 53 countries/territories and in 49 countries/territories we have hardware recycling programs. But eventually, all IT equipment reaches the end of its useful life and recycling services are then essential. Recycling minimizes environmental impacts associated with waste disposal and reduces the need for raw materials and energy to manufacture new products
The area where our efforts are most visible is across our portfolio of products and services. We are continually designing our products to use less energy and resources, be easier to recycle and have less impact on the environment across their entire lifecycle. For example, by the end of 2011, we have pledged to cut energy use and associated emissions to 40 percent less than in 2005. We will use 100 million pounds of recycled plastic in our printing products by the end of that same year. We have also designed environmentally sound products that use 98 percent recyclable packaging to help customers across segments reduce their carbon footprint.
14. Do you think companies that don't strictly follow Green ICT policies internally and flout ICT rules of the government should be penalized? Besides awareness, what are the measures that society can take to ensure that companies strictly follow Green ICT rules? Is it about voluntary agreement to such policies or compulsory enforcement?
HP cannot comment on policy implementation and associated penalties for non-compliance.
What's important to remember is that creating awareness of green ICT policies is in the best interests of companies in the long term. It begins with companies taking a step and ensuring that they are asking their suppliers questions about their SER practices. They need to look beyond the surface and audit their suppliers for non-compliance on an on-going basis. Consumers also need to be urged to verify the eco-friendly practices and attributes in the products they buy. HP favours practical implementation that suits the industry sector and specific products and technologies. Practical administration of the legislature is equally important. In the end it's not just about voluntary or compulsory enforcement alone, but practical execution that will make green ICT policy enforcement effective.
15. How can Information and Communication Technologies make a difference in terms of educating the public about Green ICT and environmental impact of ICT hardware and products?
Today, about two percent of global carbon emissions are generated by information and communication technologies, known as ICT. As an industry, we have an obligation to continually improve our performance and reduce the emissions associated with the use of technology. But there's much more to it than just lowering two percent emissions from the use of technology. Making a shift to green IT can reduce costs, mitigate risk and drive growth. HP is focused on using IT to address the other 98 percent of emissions and accelerate the shift to a low-carbon economy.
The Smart 2020 report by The Climate Group estimates that ICT has the potential of cutting global greenhouse gas emissions by 15 percent from business as usual by 2020, saving over $900 million. HP is responding to this opportunity across every aspect of our business and helping our customers to do the same. We are developing solutions to make it easier to track measure and report energy use and carbon emissions. This can help businesses be more efficient in managing their footprint and make more informed choices to increase efficiency. We are also using IT to replace physical products and analog processes—such as travel and publishing—with digital alternatives that are much more efficient.
16. Is there any advice that you can offer to ICT companies as they go green? How can non-ICT companies use ICT to go-green?
Environmental sustainability and profitability are now compatible concepts. Those businesses that start to view climate change and green solutions as an opportunity rather than a challenge will be able to differentiate, generate savings and drive long term profitability. Most businesses can start by making their operations more energy efficient. With the power deficit in India, investing in renewable energy sources is necessary. They should also look at auditing their supply chain to ensure that they adhere to green norms and standards.
HP's approach to tackling environmental sustainability is global. We are focused on reducing the environmental impact of our products and our own operations, while at the same time working with our suppliers and customers to drive transformational changes and displace carbon intensive processes. So, our product recycling programs are global, as are our Global Workplace initiative and our supplier programs. Businesses need to ensure that their eco-initiatives are multi-region and across business units, suppliers and processes.
More on this and related stories in PC Tech Magazine's Issue 21.