Features
Kenya: Internet Hooking More Numbers than Alcohol and Drugs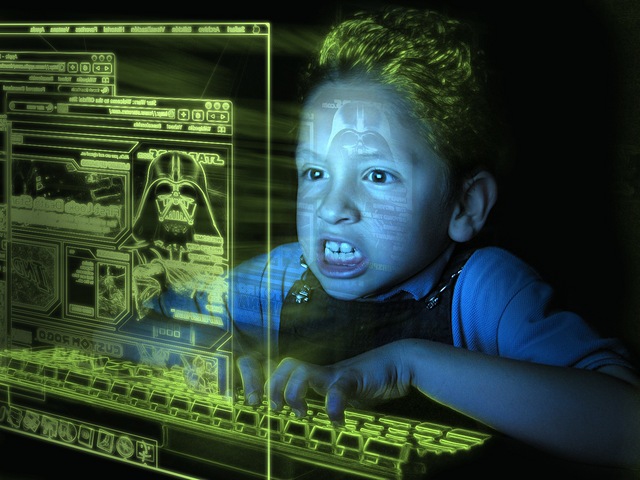 "Every time something happened and my Internet connection failed, I would get agitated. I had a lot to catch up on. I was unsettled, was short of breath, got easily worked up, and had trouble sleeping. I experienced mild nose bleeding for the first time in my life. I felt totally misplaced in this world," says Mr Gakuru.
The 35-year-old IT consultant with Way Forward Technologies, Nairobi, says he could not do without chatting with thousands of "friends" on Facebook, sending and responding to e-mails, getting updated on what was happening in the world of news and celebrities, and researching online.
"I liked social sites the most and an hour could not elapse without my updating my status on Facebook and Twitter. I had subscribed to both local and international news channels and I believed it was my business to consume every breaking news. Being an IT expert, I could not do much without going to Wikipedia for knowledge," he recalls. However, in retrospect, the father of two says the craving was not realistic.
"Amazingly, I had never met face-to-face with most of the virtual 'friends' I felt so attached to. Some of the e-mails I sent and received were not important. I had allowed the Internet to snatch my freedom," he says.
Although he realised that he had a problem after the way he reacted when the breakdown in his equipment cut the Internet, Mr Gakuru was determined to do everything possible to feed his craving.
Like a true addict, he refused to admit that he was hooked to the Internet. The IT expert, who is the current chairman of the ICT Consumer's Association of Kenya, instead set out to establish myriad avenues of quenching his insatiable thirst for virtual space.
"I invested heavily in back-ups, bought a laptop and a modem. I also bought a GPRS phone and stuffed my head with the physical addresses of the cyber cafés in Nairobi's central business district," he recalls.
With the machinery in place, Mr Gakuru would then embrace the hot button and divorce the world around him three quarters of his day.
The dedicated Internet guzzler would be in agony when service providers suffered breakdowns.
"I remember cursing one of the ISPs at that time and even considered visiting the Communications Commission of Kenya (CCK) to buy a satellite dish so that I could provide the service for myself. I did not want to miss the Internet even for an hour," he says.
But after the hypertension diagnosis, the man who had suffered blind affection for the Internet for one-and-a-half years took a hard look at his life.
What he saw made him start retracing his steps to the real world, and he finally managed to overcome his addiction by early 2007.
Internet addiction is real in Kenya, and reports from counselling and rehabilitation centres in Nairobi indicate that the problem is increasing as the number of Internet subscribers shoots up.
Prof Catherine Gachutha, chairperson of the Kenya Counselling Association, says young people aged between 18 and 28 are the most affected.
"Incidentally, the number of youths addicted to various Internet sites surpasses that of those addicted to drugs and alcohol. This is because most of them are idle and the cost of accessing the Internet is much lower than drugs and beer," she says.
Most cyber cafés in Nairobi charge 50 cents a minute for browsing while beer goes for Sh75 and above a bottle. Cigarettes are also not cheap, going for a minimum of Sh5.
Prof Gachutha says the bulk of Internet addicts seeking rehabilitation cannot control their urge for pornography, entertainment, and social sites like Facebook, Twitter, Badoo, and LinkedIn.
"Their problem is multifaceted (also called poly-addiction) because besides watching pornography and sex videos, they are also hooked to online relationships. The result is that some derive satisfaction from just watching porn and end up sacrificing their marriages and relationships," she says.
Global webmetrics site Alexa.com, which ranks the most successful sites in the world, lists Facebook as the Number One site in Kenya while YouTube, Twitter, and LinkedIn feature among the Top 10.
Porn hub xvideos.com features among the most consumed 30 sites in the country.
Most of those addicted to these sites cannot do without them, according to researchers at the University of Maryland's International Centre for Media and the Public Agenda in the US.
In a 2010 research carried out among 1,000 college students in 10 countries around the world, including Uganda, the US, Mexico, China, Argentina, and the UK, respondents were asked to abstain from the Internet for a day.
More than half started exhibiting withdrawal symptoms in less than 24 hours of detachment from social networks, leading the researchers to conclude that Internet addiction is real.
The students reported distress, isolation, confusion, boredom, and feelings of addiction when the Net was cut.
"Clearly, I am addicted and the dependency is sickening," one student was quoted as saying. "Between having a BlackBerry, a laptop, a television set, and an iPod, people have become unable to shed their media skin," he adds.
Unlike drug and alcohol addiction that mostly affects the youth and adults, Internet addiction is threatening to sweep children under its destructive wave.
According to a study conducted by Cradle–Kenya, more than 40 per cent of children in Kenya are addicted to the Internet.
An exploratory study conducted in Nairobi County early this year revealed that 53.7 per cent of males frequented network social sites compared to 46.25 per cent of females.
Statistics show that children's online activities include downloading and listening to music on iTunes, playing games, and social networking on Facebook.
The study further says that most of the children accessing social sites have been subjected to either sexual suggestions or pornographic materials, making them automatic candidates for porn addiction in their youth and adulthood.
With Internet users expected to reach 15 million by the end of next year, Mr Gakuru estimates that at least 3 million Kenyans are addicted to the information superhighway. He says that most cyberspace sojourners do not know that they are sick.
So, how do you know that you are addicted to the Internet?
"Just like alcohol and drug addiction, it is about control. If you spend more time on the Internet than planned and you end up failing to accomplish your obligations, you are a candidate for addiction," says Mr William Gituru, an academic and a social counsellor at Amani Counseling and Training Centre, Nairobi.
He says if one is so intent on pushing the fast-forward button that he cannot accomplish duties related to parenthood, relationships and friendship, work, school, and college, he needs to disconnect and embark on self-introspection.
According to Mr Gakuru, who is also the Africa representative at the International Commission on Allocation of Names and Numbers (non-commercial users constituency), the secret is determining whether one is "'using the Internet or the Internet is using him".
"If one goes online because he can't avoid it rather than going to accomplish a planned activity with tangible rewards, then there is a problem," he says.
Like other behavioural maladies, Internet addiction has subtle but devastating effects on careers, academics, friendships, relationships, and marriages.