Features
Facebook app connects customers to telecom operators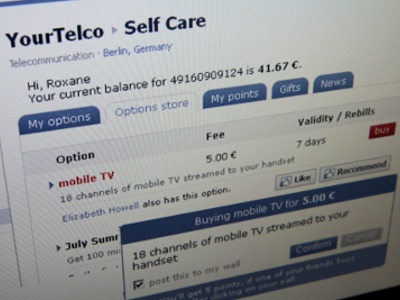 "The beauty of the Facebook app is that it engages with people on their preferred social networking site," said Rick Centeno, head of business support systems (BSS) at Nokia Siemens Networks.
"People spend more time on social networks than individual websites. With this Facebook app, Nokia Siemens Networks helps operators to connect with people in a familiar setting where they already spend their online time. It takes self-care to a new level."
An April 2011 research report from Ovum, 'Defining the Rules of Engagement for Customer Service in Social Media' claimed that "social media represents a significant opportunity for enterprise customer service."
"Nokia Siemens Networks is presenting a refreshing end-to-end vision of how CSPs can better meet their customers' needs through self-care, while also reducing their costs and becoming more commercially agile", said Teresa Cottam, research director and founder, Telesperience.
"We've seen other companies articulate parts of this vision, but few others – if indeed any others – can deliver this in its entirety today."
For operators that deliver a superior customer service, Nokia Siemens Networks' Facebook app can amplify and publicise genuine leadership. People who share their experiences with friends, and also recommend services, can benefit from special rates and incentives from operators. Friends benefit from recommendations that help them to evaluate which service package will best suit their needs. The app can also provide instant access to account information such as prepaid and postpaid balance, recent call duration, cost and contact details – all within the familiar Facebook site.
"This first social network integration will enrich a wide range of existing operator processes such as convergent charging, self-care, campaign management, business analytics and customer experience management to improve customer experience in a very efficient way. The integration is based on Nokia Siemens Networks' modular charging engine and integration framework," said Centeno.