Features
Rwanda:7 million users lack mobile phones i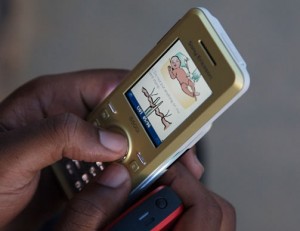 "Three major mobile operators, Rwandatel, MTN and Tigo are currently dominating the mobile market with Airtel coming soon. In order to face new possible competition, we need to transform how the company works by moving from a telecoms only company to an ICT business, which includes IT and networking," said Kimenyi.
"With the introduction of mobile money and MTN linking up with Rwanda's e-government projects, we see an opportunity to grow in terms of subscribers," said Kimenyi.
Kimenyi said MTN Rwanda's average revenue per subscriber is starting to diminish; as a result the company is focused on offering enterprise and data services.
Cloud Computing
"There are new technology companies coming into Rwanda.  At University level, students are learning computer programming skills," said Kimenyi.
"There's a lot of confidence in terms of ICT development," said Kimenyi.
Kimenyi said the Rwanda government has drafted a national communication infrastructure plan and the country is experiencing an adoption period.
"Cloud computing has helped Rwanda with some issues of procurement of IT systems and has become the country's business enabler."
"When it comes to cloud computing, the government of Rwanda is more ahead than the private sector. They want cloud computing services for the government."
"There's very strong leadership coming from the Rwandan government in terms of pushing ICT products and cloud computing to achieve e-government and giving back to the citizens in services," said Kimenyi.
"We have less than 8 years to develop a quick and smart ICT industry in Rwanda. There's certainly strong time pressure to move projects in a fast manner," said Kimenyi.
Source: itnewsafrica