Business
Businesses still don't 'get' social media – old marketing directors are to blame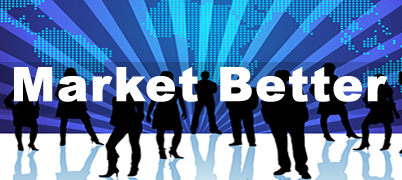 That's $55,000 in sales with one tweet in 11 minutes. E-commerce sales are expected to top $1.4 trillion by 2015. And IDC estimates that in five years, 10-15 per cent of total consumer spending in developed countries may go through sites such as Facebook.
Given the overwhelming evidence that social commerce works, why are big businesses so slow to take advantage? Could it be because senior marketing directors don't understand it and don't want to admit it?
Your typical 40-year-old marketing director would have left school in 1988. More than likely their last maths lesson was when they were 16, and they were glad to see the back of it. Computers weren't even available at school then. The brightest graduates interested in marketing studied English, foreign languages, or history.
The fast trackers went into advertising agencies to do planning and account management. Life was a lot of fun and not a computer in sight. I recall being phoned by an account director friend the night before a big pitch asking me to "explain again how a percentage works". She was an Oxbridge graduate and it had been 9 years since she'd last had to do any maths.
Our 40-year-old marketing director probably spent four years at an agency, before going to work on the client side. They spent the 1990s pulling together billboard campaigns, debating what they could say with the Advertising Standards Authority, agreeing joint promotions with other big businesses, and sponsoring celebrity sportsman. Life was still a lot of fun.
They turned 30, the dot-com bubble came, and a small number of the more enterprising ones became entrepreneurs. Most kept rising up their businesses, learning to take eighteen months to launch a consumer product, and working with retailers to plan their Christmas sales nine months in advance. The really good ones rose to the top and had teams to look after all this stuff for them.
And all the while, those computers and the maths they thought they'd avoided at school were catching up with them.
Ten years ago marketing meant spending millions on a TV campaign that would be seen by 10m people of whom maybe 200,000 bought something.
Then Google came along with Adwords and let you "buy" customers on a cost per click (CPC) basis – you agreed to pay a certain amount per customer, and Google connected you. Marketeers had to learn about search engine optimisation, paid-for-search, and affiliate sales. Most of them didn't.
Then Facebook came along and transformed things again. Now you only need to target 5,000 people, and they in turn influence 20,000, who influence 200,000.
Marketing has become all about analytics and maths and measurement and making targeted investment decisions on a daily basis. It's about data – lots of data.
It requires totally different skills than the senior marketing director spent the last twenty years learning. But the guy who didn't want to do maths is still making the decisions, and he can't admit that he doesn't really understand sponsored stories or Open Graph or hashtags.
The limiting factor in the adoption of the internet and social media by businesses is not the technology, it's the people in charge.
Most large consumer businesses have someone responsible for social media. They are 26 and have a job title like Community or Social Media Manager. Because they are 26 and they work in a large business, it's difficult for them to change the way things work. They can see that it's costing four times as much to get a new customer on TV compared to Facebook, that paid-for search isn't cost effective, and that the marketing agency is clueless online, but they can't do anything about it.
Source: The Telegraph News.