Business
SA: Mobile banking for Greater Heights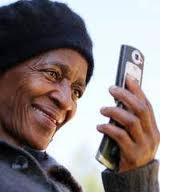 37% of South Africans with a cellphone already use mobile banking services, said a World Wide Worx report, and First National Bank (FNB) hit the three million user milestone at the start of this year.
It's not only the banks that are getting in on the act though. Mobile operators, especially in Africa, are making in-roads into providing banking services for sectors of the population that traditional don't have bank accounts, around 13 million people in South Africa, further shaking up the market.
It's not surprising that a recent Time magazine article quoted Carol Realini, the chairman of California-based Obopay, as saying that Africa is the Silicon Valley of banking and that the future of banking is being defined here.
Highlighted below are some new technologies, which bode well for the successful future of mobile banking:
Mobile banking
FNB is arguably the undisputed leader of mobile banking in South Africa, having launched the service in 2005. The banks customers now rack up 13.5 million transactions a month, totaling R1.7 billion. Initially the service offered balance inquiries and account notifications, but has since expanded to include the purchase of prepaid services, cash withdrawals and once-off payments.
According to the World Wide Worx report, carried out on behalf of FNB, 80% of mobile banking customers are happy with the security levels, this is up from 60% the previous year.
E-wallets
This is where the model gets flipped on the head: Cellphone operators are starting to offer banking services to customers without bank accounts in the form of e-wallets and person-to-person money transfers. Where previously people with no access to banks would have had to rely on cash only, even for sending money long distances, they can now transfer money more securely via their cellphones. Safaricom, a leader in the space with the success of M-Pesa in Kenya, has even gone so far as to team up with Equity Bank to pay customers interest on any balance they have in their M-Pesa accounts.
What's next?
Although the US was relatively late to the mobile banking game, we are seeing the emergence of banking applications in this market for Android and iPhone. Likely to remain a premium service for the top-end of the market, it will be interesting to see what additional services mobile apps enable.
With the addition of near field communication (NFC) capabilities to mobile phones, it is now possible to make payments by simply swiping a cellphone at an NFC-enabled point of payment. Google has started making in-roads here with the recent launch of Google Wallet in partnership with Mastercard.
The future of mobile banking seems to be one success after the other.