News Archive
Intel buys Egypt-based SySDSoft to boost its 4G LTE efforts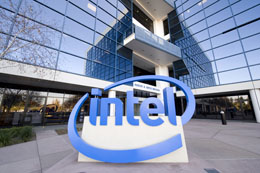 The acquisition marks the first of its kind for Intel in the Middle East, said Arvind Sodhani, President of Intel Capital, the chip's maker's global venture capital arm.
SySDSoft develops and designs IP solutions in the software stack and physical layer domain as well as RF/analog circuits embedded in mobile platforms. The company's product portfolio includes a variety of standardized technologies such as WiMAX, WiFi, Bluetooth, Wireless USB, CDMA-DO and LTE.
The company's customer portfolio includes small and medium fabless design companies, from both small startups to Fortune 500 companies.
Its solutions are to enhance the Intel subsidiary's existing multi-communications portfolio.