News Archive
Warid Telecom launches SMS promotion – Win 100 million in 100 days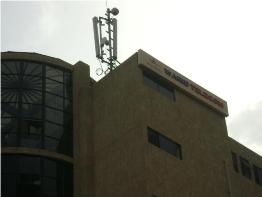 Madhur said for every correct answer customers earn 20 points, and for every incorrect answer they earn 10 points. Participants are at liberty to check their score during the promotion by sending an SMS with the word 'SCORE" to 151
"On a daily basis a customer stands a chance to win 500,000 UGX in cash. At the end of the week the participant with the most points accumulated on the past week automatically wins UGX 2,000,000 in cash. When the promotion comes to an end on 11th of June 2011, a draw will be conducted for one participant to wins a grand prize of UGX 15,000,000 in cash while the player who has collected the most points in the promotions will also automatically win Ugx 5,000,000 UGX in cash", he said.
"Once again Warid is giving back in a big way to our customers, because we value them, we appreciate the milestones they have helped us achieve in our three year tenure and this promotion is purely for them. It is our way of thanking them. ", Taneja added.
At the end of the promotion there will be 1 final prize of UGX 15million and UGX 5 million to the participant who accumulates the most points throughout the promotion. Surprise prizes will be given out to participants randomly throughout the promotion worth 2.5 Million.
The promotion is running from 4th March 2011 to 11th of June 2011.