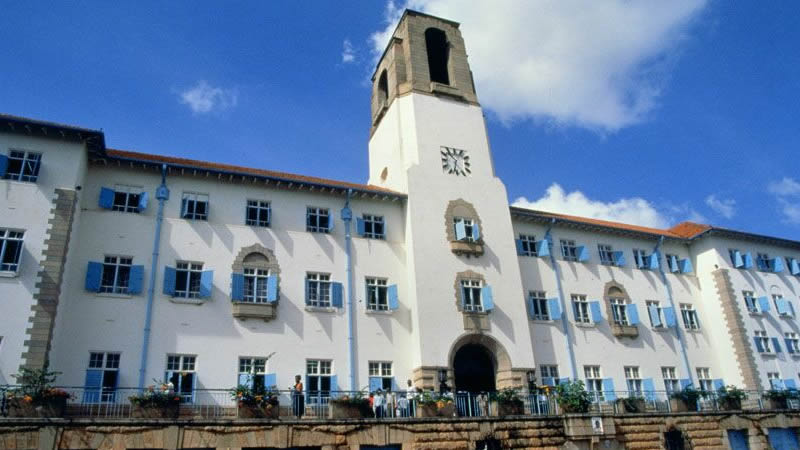 Applications are hereby invited from suitably qualified candidates for the following posts. Please submit your application, Curriculum Vitae, Certificates and Transcripts (3 copies of each set) giving full details of your education, qualifications, work experience, present salary and naming three (3) referees, plus their postal addresses. Applicants should make sure that at least two (2) referees have forwarded references concerning their application.
Applications should be delivered to the Employment Division Office, Room 406, Top Floor, Main Building, Makerere University, and addressed to:
The Director
Human Resources
Makerere University
P.O. Box 7062
Kampala.
Closing Date: Friday 18th February 2011, By
---
2. WEB ADMINISTRATORS (10 Vacancies)
Reports to: College Communication Officer
Salary Scale: M6
Role:
The Web Administrator will be responsible for the management of the College's online presence (website) in liaison with the University Public Relations Office.
Duties and Responsibilities:
Implement web related policies and procedures as issued by DICTS and/or the University Public Relations Office
Design, management and regular update of the College website in accordance with the University's identity guidelines
Production of templates and the design of the College website in coordination with the College Communication Officer
Keeping abreast of developments in the social media and incorporating these within the College website
Administration of access and access levels to the College website
Constantly liaise with the University Public Relations Office in the execution of the above duties
Perform any other related duties as may be assigned by the College Communication Officer
Required Attributes:
Experience in web design and maintenance
Experience in managing web servers
Fully computer literate
Good inter-personal skills
Output-oriented work habits
Be results oriented, innovative and self motivated
Good conceptual skills
Ability to work with minimum supervision
Required Qualification:
An Honour's Bachelors degree in any of the following disciplines: Computer Science, Information Science, Information Technology or design-related field relevant to web design and management from a recognised institution
A Masters degree from a recognised institution is an added advantage
Required Experience:
At least two (2) years work experience in managing the online presence (website) of a large organisation
Age Limit: Applicants should not exceed 50 years of age at the time of application.
Tenure of Appointment: Permanent terms of service
NB: Details of the vacancies may be viewed on the University Jobs website http://jobs.mak.ac.ug