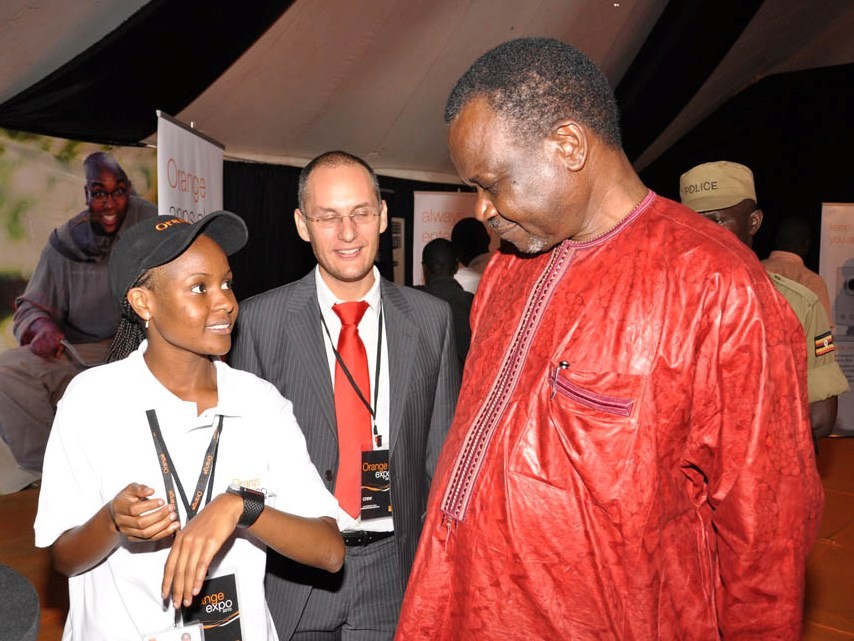 The Orange Expo, which has clearly attracted various classes of people, will be taking place for 3days, from 5th to 7th November 2010.
Crazy purchase
What Orange called Crazy Sale ended up being a Crazy Purchase. The organizers have set out 30 minute intervals 3 times each day for people to buy phones at very discounted prices. Phones like Samsung C160, Coast FH, ALCATEL OT-S120 were being sold at UGX. 25,000/= (about US$ 10), and security had to deal with people scrambling to get buy.
Fun and Games
In the gaming section, youths spent time playing some of the computer games that were being showcased.
Overall, Orange's current and future products including the iPhone 4, and HiFi adapter give the expo an unusual uniqueness.
"We believe Orange is much more than a telecommunications provider, our products and services should allow Ugandans to share lasting connections and experiences," said the Orange Uganda CEO Mr. Phillippe Luxcey.
There will be music entatainment by Quela Band, Cindy, and Peter Miles.
You can see photos from the Expo on the following link: