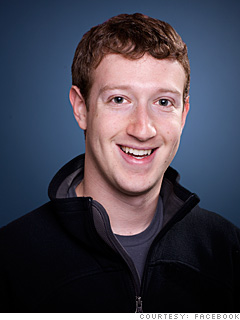 US president Barack Obama tops the list but leading the charge of technology companies is Microsoft founder Bill Gates, ranking 5th (up from 10th last year), closely followed by Facebook's Mark Zuckerberg, who is ranked 9th. Zuckerberg sees his influence rise, having been in 40th position in 2010, reports The Insider of The Next Web family.
Only until you hit number 30 do you find another tech founder – actually tech founders – where you find Google's Sergey Brin and Larry Page, who jointly hold the spot, having slipped from 22nd position a year previous.
Amazon CEO Jeff Bezos ranks 40th (up from 66th) but boosting the strong Chinese contingent is the CEO of Baidu, Robin Li, who holds 42nd spot.
Apple's Tim Cook enters the list for the first time can be found near the bottom of the list, ranking in 58th position, but is likely to shoot up the list once the new CEO has settled into his position following his quick succession of Apple co-founder Steve Jobs and his subsequent passing. Jobs was omitted from the list, having been ranked 17th last year.
Forbes ranks individuals on four factors; first it takes into account how many people a person has power over, then looks at the financial resources that they control. How influential a person is in one or more different spheres also impacts their ranking, for example Bill Gates owns a huge software company but is also a major philanthropist via his foundation.
Finally, Forbes considers how the candidates use their power which can eliminate heirs to huge fortunes and retired industry figures – resulting in a final list of 70 people, which Forbes notes is "one for every million people on the planet".