Columns
Editor's Pick
Features
Investments
Learn
Why Companies Need to Invest in a Learning Management System
A learning management system is essential for companies that aim to provide comprehensive training for employee onboarding, compliance training, sales enablement, or customer training.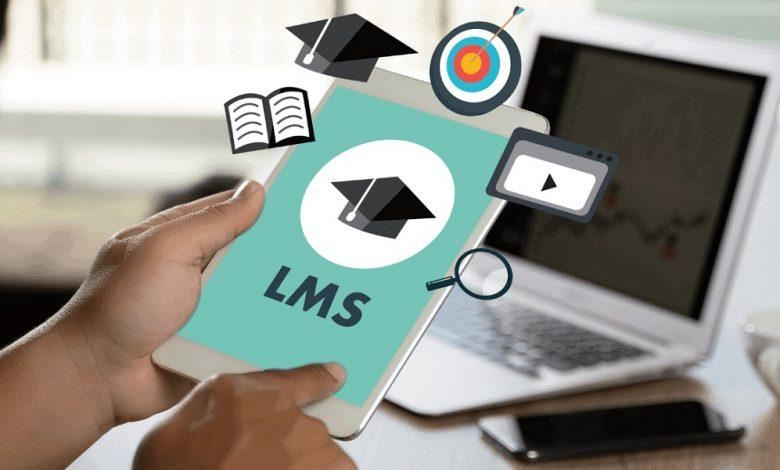 A staggering 1.4 billion people will need to reskill within the next three years thanks to Artificial Intelligence (AI). This is reflected in the recent projections that the global corporate training market is estimated to be $380.70 billion this year.
A learning management system (LMS) is essential for your online corporate training and delivering on your upskilling and reskilling strategies. An LMS is the platform for creating and distributing courses and managing learning programs.
We showcase what a learning management system is, why you and your Learning and development (L&D) team need one, as well as six questions to help get you started in picking the right solution for you and your learners.
What is a learning management system?
A learning management system is software for creating, managing, and delivering online learning content.
Learning and development teams use LMS solutions to manage and automate aspects of their corporate training, empower their learning strategy, and deploy learning experiences organization-wide, easily and quickly.
A learning management system is essential for companies that aim to provide comprehensive training for employee onboarding, compliance training, sales enablement, or customer training.
A modern and competitive LMS will use AI tools to help L&D teams store, organize, and distribute online training to employees when and where they need it to help them upskill and gain the knowledge necessary to perform their roles at the expected level.
An LMS can demonstrate the impact of learning interventions by using AI-driven reporting and analytics, including metrics like completion, course progress, and feedback. This makes those return-on-investment (ROI) stakeholder conversations more manageable.
Why does your company need an LMS?
A well-designed and modern LMS, especially one that supports collaborative learning, can significantly simplify the process of course creation and deployment company-wide.
An LMS is the most efficient tool for online learning, benefiting administrators and learners by organizing and transforming learning from informal to comprehensive systems, boosting efficiency and effectiveness.
Learning management systems enable learning managers and in-house experts to create complete courses quickly, store essential information, and scale online learning programs with unlimited reuse and refresh options.
With an LMS, administrators can ensure better ROI on learning programs by monitoring completion rates, conducting training needs analyses, and gathering employee feedback to improve course quality and effectiveness.
6 questions to ask when choosing an LMS
Choosing the right LMS can be daunting, so we've created a list of six questions to help you choose an LMS that works for you and your organization.
Let's get you started on your LMS journey.
1. What is my learning philosophy?
The LMS you choose depends on your organization's strategy, and we can categorize learning philosophies as either top-down or bottom-up training.
Top-down training involves executives and managers deciding on training suitable for companies with rote processes. In this case, an LMS with features specific to mandatory training, like compliance, would be best.
Bottom-up training is made up of peer-led and self-directed learning. Peer-led training empowers collaborative knowledge-sharing activities, while self-directed learning lets employees control their learning goals, such as identifying their own learning needs.
For those organizations with a bottom-up learning philosophy, an LMS focusing on collaborative learning is the winning option.
2. How do I prefer to deliver training?
Next, you need to determine which LMS fits your organization's preferred model of delivering training content.
Does your company prefer to deliver learning experiences through virtual instructor-led training, offline training, or interactive courses? Or does a blended learning approach combining synchronous and asynchronous online courses suit the company better?
Each LMS will favor a different learning model, so choose a solution that aligns with your company's delivery model.
3. What is my budget for the LMS?
LMS providers have pricing categories, but some have additional costs, such as add-on support services and online asset libraries.
Here are the pricing plans that will best suit your needs:
Pay-per-learner: Best for small to mid-sized companies with a set number of learners.
Pay-per-active-user: Useful for companies focused on training different groups at different times or for onboarding without requiring continuous training.
Pay-per-course: Ideal for companies who need their employees to take industry training not created by your company.
License fee/subscription: Best for enterprise companies with high numbers of users.
To determine the best pricing model for your organization, use a comparison tool like Capterra to compare LMS pricing plans and features.
4. Is the LMS easy to integrate with my existing software?
You will need to check that your considered LMS integrates with your organization's business, HR, and training tools that you already use.
Common tools you'll recognize include Slack, Teams, Zoom, Salesforce, BambooHR, and Google Drive. If you work with any of these, make sure that the LMS you choose has integration capabilities for seamless delivery of the solution company-wide.
5. Does the LMS vendor have a robust onboarding and training process?
To make the most significant impact, the LMS vendor must offer comprehensive onboarding and training so your employees know how to use the solution effectively.
To ensure a smooth onboarding process with an LMS vendor, inquire about their timeline, scope, and representative availability. Additionally, read online reviews from other customers who have received exemplary support to ensure you can rely on your chosen vendor.
6. Does the LMS vendor offer an all-inclusive trial?
Before investing in the LMS, doing a trial run is recommended to avoid getting stuck with a misfit for your learners.
Look for vendors that support a fully functional pilot so that you can observe the training process in real-time. This is ideal for small and medium-sized organizations that can vote on their collective LMS experience.
A trial with no obligations is especially beneficial for large organizations. Include representatives from various departments in the trial to obtain their input on the user experience before deciding.
Why AI-powered collaborative learning platforms are the future
Among the host of LMS solutions in the market, those offering collaborative learning and social engagement features are proving to be the most future-proof.
Collaborative learning platforms allow employees to build content together, promoting engagement and knowledge retention. They also facilitate company-specific learning and career development, which is especially important in remote and hybrid work environments.
ALSO READ: THINGS TO CONSIDER BEFORE CHOOSING A LEARNING MANAGEMENT SOFTWARE FOR YOUR BUSINESS