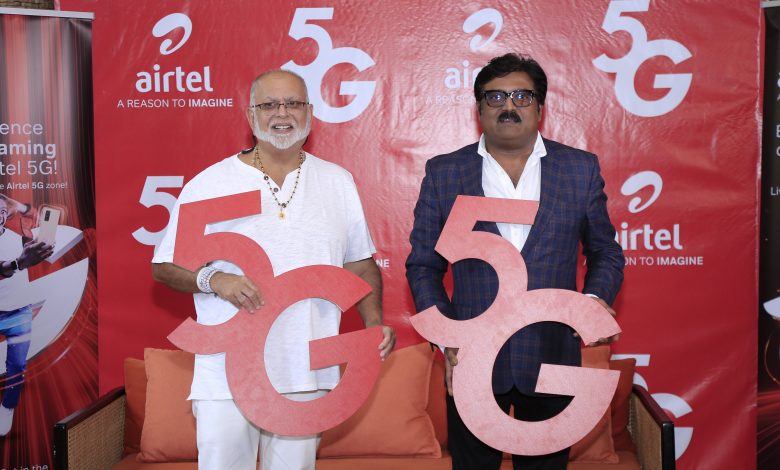 Airtel Uganda has switched on a second 5G site at Speke Apartments in Kampala ushering in a new era of ultra-fast and reliable connectivity for its customers. The announcement was made during a press briefing held at Speke Apartments on Wampewo Avenue.
This is an addition to the recently installed 5G site that was launched on July 30th in Bulange- Mengo showcasing Airtel Uganda's readiness in rolling out the 5G network across the country after securing the spectrum from the Uganda Communication Commission (UCC).
Airtel Uganda's Managing Director Mr. Manoj Murali expressed his excitement about the company's 5G expansion, remarking "We are thrilled to unveil another 5G site here in Kampala aimed at empowering individuals and businesses to embrace new opportunities and unlock their full potential in the digital era."
Murali said Kampala is the heart of business in Uganda characterized by high socio-economic activity and with the addition of more 5G sites, the telco brings ultra-fast and reliable networks with speeds up to 511.5Gbps giving customers access to improved telecommunication services.
"Airtel's 5G Network will connect families and friends to their loved ones, as well as businesses to their existing customers or new prospects with ease and confidence," he said.
While embracing the newly installed 5G technology, Dr. Sudhir Ruparelia who is also the proprietor of Speke Apartments said communication is very vital to every business. "With the available Internet, decision-making is easy, and business has grown, and we appreciate enablers like Airtel Uganda for always staying ahead in introducing products and services like the 5G network that not only ease our day-to-day lives but as well as support our businesses."
Ruparelia further said, "I am sure every person is using a mobile phone to transform their lives." "We have gone from 1G to 3G, 4G and now 5G is here. These high speeds will help businesses to run smoothly because the internet is no longer a luxury but a necessity."
The 5G Network can support up to 1 million connected devices per square kilometer compared to its predecessor which can only support up to 100,000 connected devices in a similar area. This makes 5G the suitable network over which remote teams can collaborate to undertake tasks like surgery, and shared online school classes, and farmers can share live video farming tips, engineering tasks over video and stream gaming, and other entertainment experiences.
Murali in his concluding remarks said, "In line with our new brand promise of supporting our communities and Ugandans to have a reason to Imagine, we will continue to roll out products and services as well as improve our infrastructure, like the 5G deployment so that we can revolutionize the way people, businesses and industries connect which investment is aimed at improving their productivity because of the networks super-fast internet speeds."
Over 2,500 sites will be powered by Airtel on a site-by-site basis and a list of rollout plans will be issued on Airtel's Website and social media platforms. The 5G Network will be accessed by customers with 5G-compatible devices.
ALSO READ: AIRTEL UGANDA SECURES 5G SPECTRUM, STARTS DEPLOYMENT IN CBD