Challenge
Featured
Fellowships
News
Trainings
30 Teams To Compete For a Share of UGX36M in the 2023 HiPipo Women in Fintech Hackathon
30 out of 100 teams hailing from Uganda and Kenya, have been shortlisted to participate in the 2023 HiPipo Women in FinTech Hackathon for a chance to win a share of UGX36 million.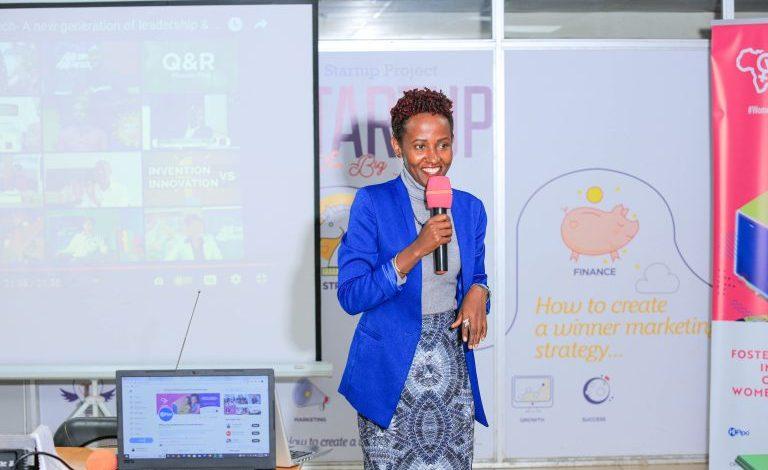 Thirty (30) teams carefully curated from a competitive pool of over 100 innovative submissions from Uganda and Kenya were earlier this week shortlisted by HiPipo to compete in this year's Women in Fintech Hackathon. The distinguished shortlist of teams will gather in Kampala from August 10th to 17th, 2023.
This announcement marked the exciting commencement of the team's journey, aimed at transforming their pitched ideas into groundbreaking financial technology products and solutions. Their innovative focus spans a wide range of sectors, including but not limited to Payments, Savings & Loans, e-Commerce, e-Health, Fundraising, AgriTech, e-Insurance, and Remittances.
Charlotte Neeza, the FinTech Events Manager at HiPipo, highlighted the great surge in enthusiasm and a steadfast will to innovate as key factors contributing to the hackathon's growing popularity over the last three years. Recognizing this burgeoning interest, the decision was made to expand the 2023 edition's scope to include 30 teams, a substantial 50% increase from the 20 teams that participated in last year's competition.
Neeza explained in a press statement, "We are thrilled to introduce the participants of this year's Women in FinTech Hackathon. The growth from 2021 to last year's count of 20 teams was remarkable, and this year, we have broadened our horizon further with 30 teams selected from nearly 100 submissions." "This consistent advancement is a testament to the trust and faith that young innovators place in this project."
Neeza further said that the hackathon is not merely a competition but a luminous platform for the selected 30 teams to showcase their potential, revolutionize their lives, and make a lasting impact on their communities. She also emphatically disclosed that every team in this year's competition is characterized by both women-driven leadership and a majority of women members, underscoring a commitment to empowering and spotlighting female innovators in the field.
"An inspiring 70 percent of the participants in this initiative are women, and I'm proud to affirm that every single team is guided by a female leader," said Neeza.
Prize Money
The best-performing teams and standout individuals will be recognized and duly rewarded, sharing in the collective prize money of USD$10,000 (approx. UGX36.2 million). However, the rewards extend beyond mere financial gain — as the victorious winners will automatically earn a coveted place in the Women in FinTech Incubator program, scheduled to run from September to December 2023.
This is not merely a competition but a launchpad to greatness, offering not only recognition and financial rewards but a pathway to further innovation, growth, and success within the dynamic field of financial technology.