Company News
Featured
News
Telecoms
Safaricom Ethiopia Has Appreciated The Gov't Supporting its Telco & Financial Services in the Country
"The first message we continue to give to the outside investment is the support that we are receiving from the government," Chris Lazarus.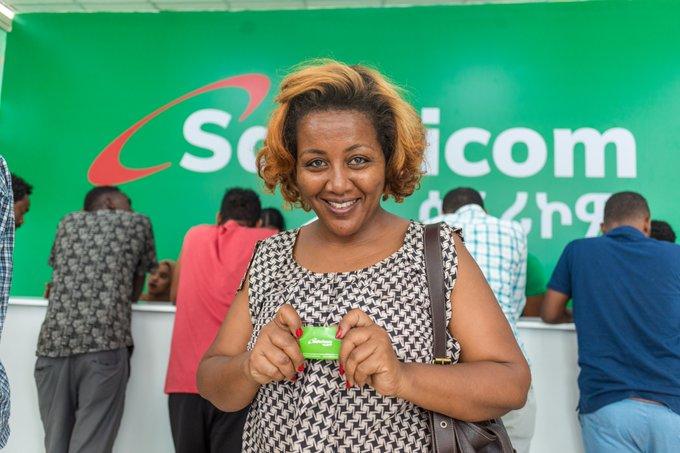 Safaricom Ethiopia has expressed appreciation to the Government of Ethiopia for its support in undertaking telecom and financial services in the country.
Safaricom Ethiopia Chief Enterprise Business Officer, Chris Lazarus told the Ethiopia News Agency that "The first message we continue to give to the outside investment is the support that we are receiving from the government, first for the launch of the telecommunication services, and now for this investment in the area of financial services."
It is to be recalled that the state-owned Ethio Telecom has been operating as a sole telecommunication services operator in Ethiopia since 1894 until the government allowed the private company Safaricom Ethiopia to start telecom operations last year.
It's almost a year since we launched the core telecommunications services in the country, said Lazarus — adding that the telco will continue to invest in building infrastructures and rolling out the services for customers, businesses, and the government.
The National Bank of Ethiopia has also recently issued a license for Safaricom to start its Mpesa mobile payment instrument.
Lazarus said "We are proud now to bring Mpesa very shortly. We'll be launching that particular service here in Ethiopia to help the country drive the topics like financial inclusion and digital inclusion, and that's what we are currently busy with and we will continue to invest in."
The telco is confident that it can build an even better product than what was previously offered in Kenya. "In fact, inside the company, we say that we're going to build a product that's even better than what our colleagues first started to have in places like Kenya, which is where this was born," per the Ethiopia News Agency.
According to Lazarus, Safaricom Ethiopia plans to create a complete ecosystem by connecting people through telecommunication and combining distribution, branding, and the new ecosystem.
"Our aim is to make sure that we put our connectivity in all parts of the country, including rural areas. Obviously, we had to start in the cities first, but our plan now is to expand that to cover all," explains Lazarus. "So yes, our plan is to not leave anybody behind. And that's why we talk about being purpose-led; that this is a digital society not for people only living in cities, but this is a digital society for people living with a digital inclusive strategy for people living in all areas of the country."
Pleased to share the news of @SafaricomET's Addis Ababa switch-on. This is an important milestone as we continue to build a first-class network for all Ethiopians. We will continue to expand our network to 25 cities across the country by April 2023. #SafaricomETLaunch pic.twitter.com/IPbAqGTJcQ

— Chris Lazarus (@ChrisJLazarus) October 6, 2022
The engagement of Safaricom in addition to Ethio Telecom and another expected third telecom operator is going to stir further competition and benefit their customers from affordable and meaningful connectivity which also aligns with the United Nations ITU target.
According to the Ethiopia News Agency, Lazarus commented that Ethiopia is already experiencing the benefits of competition, with many changes taking place in the country. "Ethiopia has already started to experience the benefit of what competition is. There are many changes that have happened already in the country."
Although he didn't want to pinpoint specific examples, he believed that further competition would arise when a third operator arrives. He thinks that it will happen and is already starting to happen in many regards.
Lazarus however did point out that their partner, the incumbent Ethio Telecom, is not seen as a competitor but rather an ally.
"With our investments and efforts, we have already made a positive change and created an ecosystem that goes beyond what it was before."
He further adds that "If you think about digital Ethiopia, that's what Digital Ethiopia 2025 is. It's not one person or one company driving it. This is a country with 120 million people and growing. So, we need many areas of the economy to think in this way. Partnership, and ecosystem for a better Ethiopian."