Featured
Innovation
News
Startups
KaCyber Technologies Shined at GITEX Africa Putting Uganda on the Global Tech Map
At GITEX Africa Digital Summit, KaCyber Technologies proudly represented Uganda's burgeoning startup scene, demonstrating the nation's potential as a hub of technological innovation.
In a resounding testament to Uganda's vibrant startup ecosystem, KaCyber Technologies, a Ugandan startup, captured the spotlight at the recently ended GITEX Africa Digital Summit in Marrakech, Morocco — where 11 Uganda (including KaCyber Technologies) startups exhibited their innovative solutions.
Backed by the unwavering support of the Youth Startup Academy, KaCyber's groundbreaking digital transport management solution emerged as a standout innovation, solidifying its position as a trailblazer in the African tech landscape.
Driven by the vision and resources of the academy, KaCyber Technologies showcased its transformative power in revolutionizing the transportation industry. With their innovative approach and unwavering commitment to excellence, the startup has successfully enhanced the travel experiences of countless individuals, issuing an impressive 100,000+ tickets within Uganda alone — thriving and spearheading advancements in the digital transport domain.
Showcasing Uganda's Potential and Setting a New Standard for Innovation
At GITEX Africa Digital Summit, KaCyber Technologies proudly represented Uganda's burgeoning startup scene, demonstrating the nation's potential as a hub of technological innovation. Their success not only highlights the impact of the Youth Startup Academy but also showcases Uganda's commitment to nurturing and empowering young entrepreneurs to create scalable solutions with far-reaching impact.
As the startup continues to disrupt the transport industry and expand its influence across Africa, its achievements serve as an inspiration for aspiring entrepreneurs within the Youth Startup Academy. Through their pioneering efforts, the startup is setting a new standard for innovation, elevating Uganda's status as a center for transformative tech ventures.
Forging Collaborative Partnerships
The Youth Startup Academy's steadfast support has provided KaCyber Technologies with the necessary resources and mentorship to push boundaries, paving the way for groundbreaking partnerships and collaborations. Their presence at GITEX Africa Digital Summit for instance was their chance to forge partnerships, dynamic connections, and potential collaborations as they engaged with industry leaders, investors, and fellow innovators.
Inspiring the Next Generation
Another highlight of KaCyber's GITEX journey was their dedication to inspiring and empowering the next generation of innovators. They are committed to nurturing talent and fostering innovation showcasing their role as a catalyst for future technological advancements.
During her visit to Marrakech, Morocco for the GITEX AFRICA 2023, Hon. Dr. Monica Musenero Masanza, the Minister of Science, Technology, and Innovation at the Office of the President, praised KaCyber Technologies for their innovative solutions in mobility, both domestically and globally, and committed to supporting their efforts to scale their transport e-ticketing and payment solution with local funding and government support to fast-track value addition and rapid transformation of the mobility sector.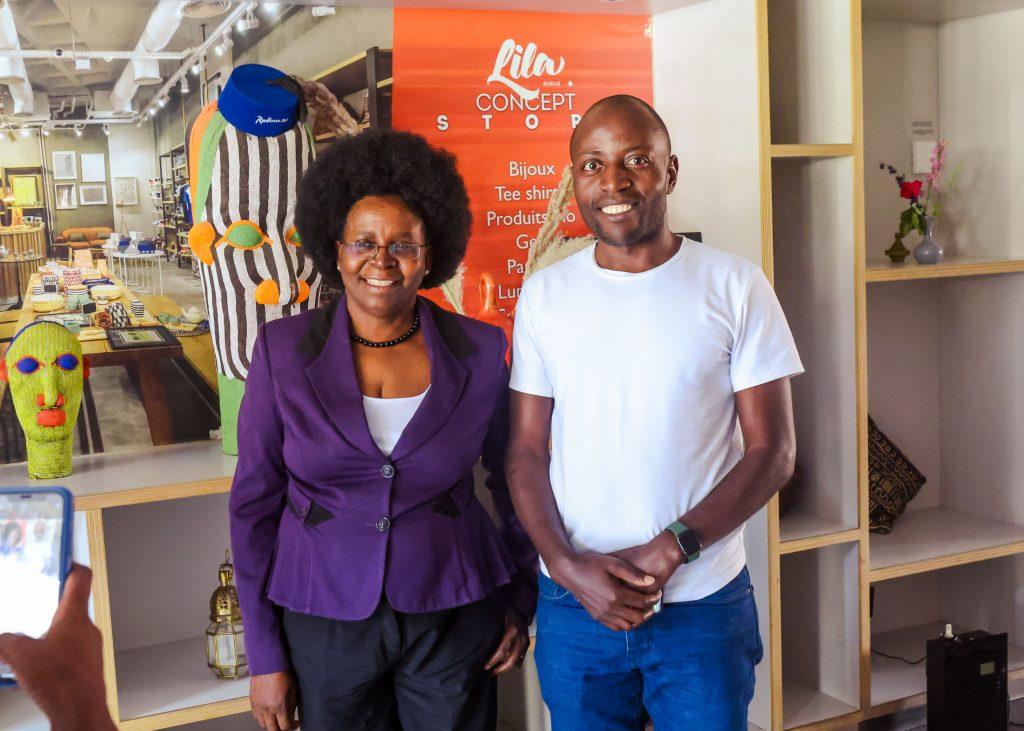 KaCyber Technologies is on a mission to make the bus business efficient and profitable while making commuting easier as well.  The team is passionate about revolutionizing the bus industry and making it easier for commuters to travel.
The startups' e-ticketing services offer you the chance to buy tickets in advance, compare prices, and even choose your preferred seat. You can download the KaCyber Go app and once you are done downloading and installing the app, you can make your bookings. And to do so;
Launch/open the KaCyber app or you can use their web portal www.kacyber.com.
Pick your starting point and destination.
Choose your fave bus operator and departure time.
Select a seat of your choice.
Pay with Mobile Money and then your digital ticket will be sent straight to your phone via SMS.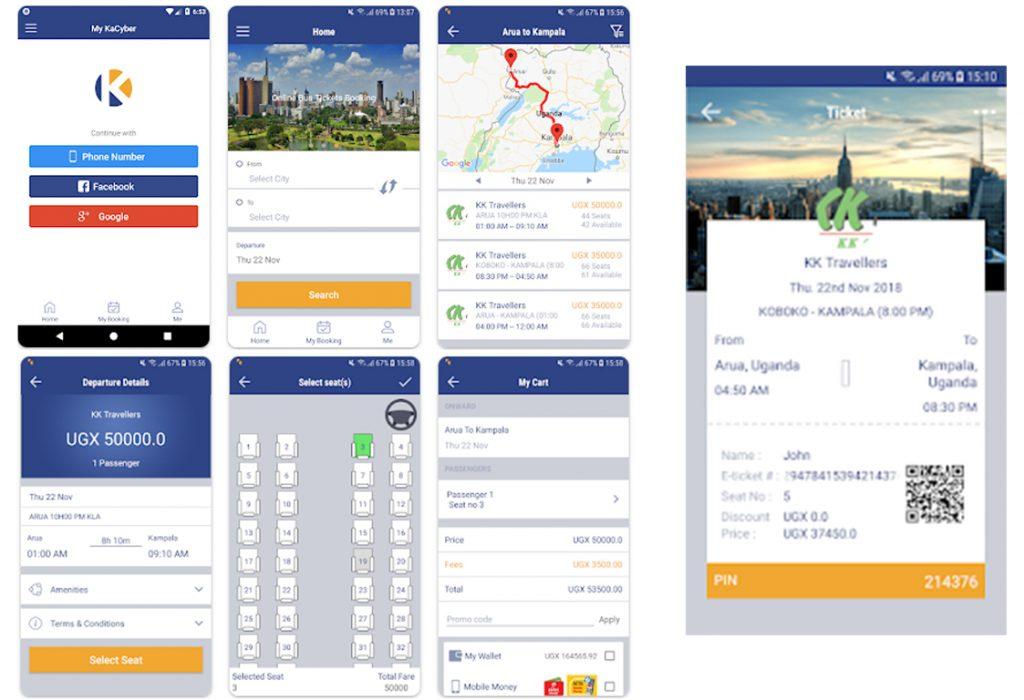 KaCyber's participation at GITEX AFRICA 2023 was sponsored by the Youth Startup Academy Uganda (YSAU), an initiative of the International Trade Centre and Korean SMEs & Startups Agency implemented by Hive Colab with support from the National Information Technology Authority Uganda, Ministry of ICT and National Guidance, and Korea's Official Development Assistance.
Overall, Youth Startup Academy Uganda is an important Initiative that is promoting youth-led entrepreneurship and generates job opportunities for young people in Uganda. Through its focus on innovation, the YSAU program is also contributing to the development of a sustainable, prosperous, and globally competitive startup ecosystem in Uganda.