News
Privacy
Social Media
What's New
WhatsApp Now Lets Users Lock and Hide Conversations
WhatsApp is adding a new feature to make your most intimate conversations more private and secure.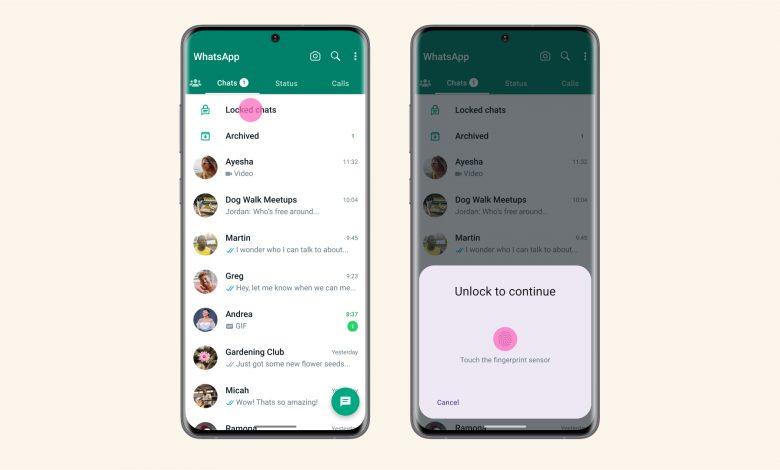 WhatsApp is globally rolling out a new privacy feature dubbed "Chat Lock" that allows users to lock and hide conversations. The new functionality is intended to let "you protect your most intimate conversations behind one more layer of security," per the Meta-owned social messaging platform.
"We think this feature will be great for people who have reason to share their phones from time to time with a family member or those moments where someone else is holding your phone at the exact moment an extra special chat arrives," WhatsApp said in a blog post.
When a user locks a chat, something which can be done by tapping the name of a one-to-one or group and selecting the lock option, the app will take it out of their inbox placing it behind its own folder that can only be accessed with either the phone's password or biometric authentication, such as a fingerprint. This feature also automatically hides the contents of that chat in notifications.
In order to reveal locked chats, a user will have to slowly pull down on their inbox and put in the password or biometric.
The messaging platform says it plans to add more options for this new feature, including locks for companion devices and creating a custom password for chats such that users are able to use a different password from the one they use to unlock their devices. These updates are expected to be rolled out in the coming months.
WhatsApp is continuously working on enhancing the user experience by introducing new features on the social network. The company was recently said to be testing another feature that will autoplay GIFs within the app in addition to working on other exciting developments for future updates of the platform such as a self-destruct audio message feature.