Startups
Technology
16 Women-Led Startups Selected For The WiNFund
16 Women-led startups tackling some of Africa's biggest health challenges have been selected out of the 50 for the WiNFUND support.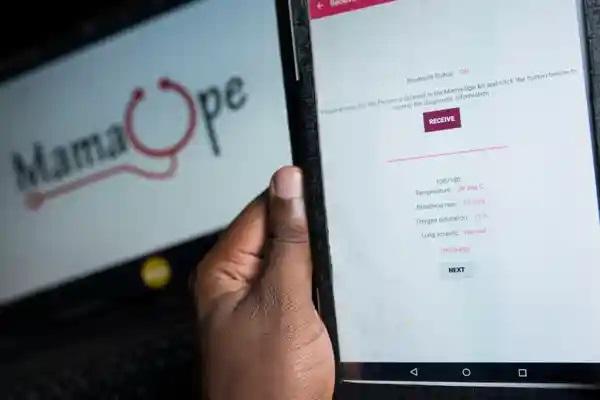 WiNFUND, a non-profit initiative has announced 16 women-led startups tackling some of Africa's biggest health challenges that will receive funding for their solutions so they are able to extend their reach and help more people (mostly those in rural areas) have ever access to high-quality healthcare. The 16 startups were selected from a pool of 50 that were shortlisted as finalists from the 300 applications that were submitted for the fund.
Among the startups selected for the WiNFund include 4 Ugandan startups MamaOpe Medicals, CHIL AI Lab, Hospice Africa Uganda, and Peleyta Health. The 12 other startups are Cape Bio Pharms (South Africa), Ambulex Solutions (Kenya), Truthshare (Nigeria), Kisumu Medical and Education Trust (Kenya), PinkDrive NPC (South Africa), MikedCares LTD (Nigeria), Famasi Africa (Nigeria), Novo Health Africa (Nigeria), Ufasiri Halisi SLI Innovations LTD (Kenya), Safari Doctors (Kenya), Kosmotive (Rwanda), and Alma Clinics (South Africa).
CHIL AI Lab uses the power of machine learning and artificial intelligence to provide specialized, affordable, and medically proven chronic disease prevention and management services to women in Africa, the Middle East, and Europe, regardless of their location or income.
Peleyta Health is a digital healthcare micro-savings and lending platform that helps low-income earners prepare for and afford quality healthcare anywhere at all times. The startup enables one to save as low as UGX500 cumulatively dedicated to healthcare. The fund is utilized to offset medical bills or buy medicine anywhere at their registered healthcare facilities and pharmacies.
MamaOpe is a smart biomedical smart jacket that would distinguish pneumonia's symptoms – temperature, breathing rate, and sound of the lungs – and eliminates most human error, diagnosing pneumonia at a rate three to four times faster than a doctor.
Hospice Africa provides palliative care to patients and palliative care training. In order to do this, they have created a model with their clinical headquarters in Uganda, where they manufacture morphine, treat patients and run education programs. The idea is that this model can be replicated and provide much-needed palliative care across all of Africa.
The WiNFUND initiative is a remarkable example of how technology and innovation can drive social impact, especially in the healthcare sector, which is critical for the growth and development of any nation. By supporting women-led health startups, WiNFUND is empowering women entrepreneurs to solve complex healthcare challenges, create jobs, and make a positive difference in their communities.
WiNFUND is partly financed through the sale of WiNFUND non-fundable tokens (NFTs) designed by Rwandan artist Christella Bijou. The collection has been supported and made available in close collaboration with Tokenproof. In addition, funding will also come from mission-aligned donors, partner organizations, and high-net-worth individuals.