Banking and Payments
Company News
News
Partnerships
Reserve Bank of Malawi Grants Banking License to Centenary Group
Centenary Group opens Centenary Bank Limited in Malawi after being granted a banking license to officially carry out the operations.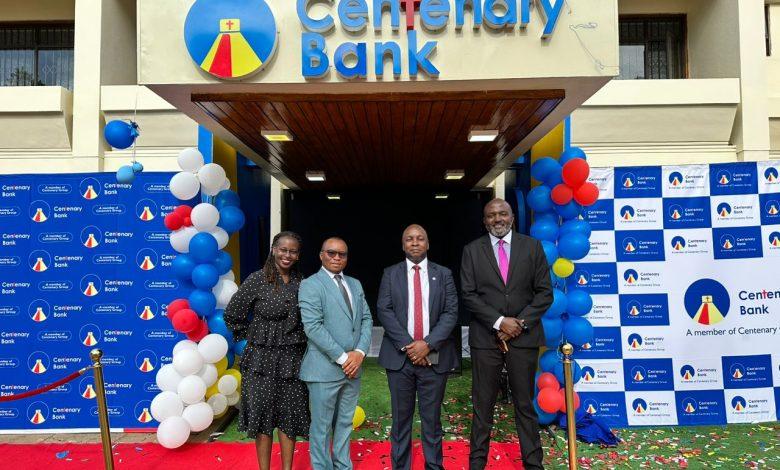 Centenary Group, a leader in financial and digital inclusion, has announced its expansion into a new region, Malawi, with plans to bring its innovative solutions to underserved communities. The move comes after years of successful growth in its home market, Uganda, and extensive research into the needs of Malawi's population.
The Group received a banking license from the Reserve Bank of Malawi to carry out its banking operations in Malawi.
William Matambo, Deputy Governor, of the Reserve Bank of Malawi, while officially unveiling the bank in Lilongwe, the Capital of Malawi, said, "The Group's application was thorough, well-researched, and presented a clear case for why your organization is uniquely qualified to start operations as a bank, now named Centenary Bank Limited.
Centenary Bank Limited in Malawi is now the second banking subsidiary and fourth company owned by Centenary Group.
In his remarks, Matambo said, "We are confident that Centenary Group will continue to demonstrate the same level of professionalism, innovation, and service excellence as you begin this exciting new chapter in your organization's history." "As a licensed bank, you will have the opportunity to provide valuable financial services to individuals and businesses alike, helping to spur economic growth and create new opportunities for your customers."
Prof. John Ddumba Ssentamu, the Centenary Group Executive Chairman, said the Group is delighted to have been granted the opportunity to contribute to Malawi's financial sector and serve the communities. He noted that Centenary Bank Limited will ensure that it empowers Malawians with the financial and digital tools they need to succeed, no matter where they live. "We believe that everyone deserves access to these critical resources, and we're excited to be expanding our reach to a new region," he remarks.
Matambo said this achievement is a testament to Centenary Group's dedication to excellence, its commitment to upholding the highest standards of integrity and compliance, and its unwavering focus on meeting the needs of its customers.
Centenary Bank Limited's Managing Director, Zandile Shaba, said, "We believe that the key to becoming the best digital bank is not just about implementing the latest technology, but also about creating a culture of innovation and customer-centricity." "It's about truly understanding our customers' needs and delivering personalized experiences that exceed their expectations."
Shaba applauded the Centenary Group and the Lilongwe Archdiocese of the Catholic Church for their support and investment in the bank.
The new bank will offer financial inclusion solutions that include affordable loans, savings accounts, and financial education programs, while its digital inclusion solutions focus on providing access to bespoke products that speak to one's lifestyle and digital literacy training.
With its innovative solutions and commitment to local partnerships, Centenary Bank Limited is poised for success. The company's dedication to financial and digital inclusion is not only good for business, but it's also good for the communities it serves.
Also by expanding its reach into Malawi, Centenary Group hopes to make a positive impact on the financial health of individuals and communities and contribute to the economic growth and development of Malawi.
Centenary Group owns Centenary Rural Development Bank; the bank with the largest customer base in Uganda. The bank has over 2.6 million customers including 12,000 SACCOS and over 46,000 Village Saving & Lending Associations (VSLA) based in rural areas.
The Group also owns Centenary Technology Services Limited (Cente-Tech), the Group's technology company, with a combined professional ICT experience of over 90 years. Cente-Tech provides technology leadership to the group subsidiaries to enable them to grow and provide meaningful services to the rural poor.
ALSO READ: CENTENARY TECHNOLOGIES SECURES LAND IN MASAKA TO BUILD A TIER 3 DATA CENTRE