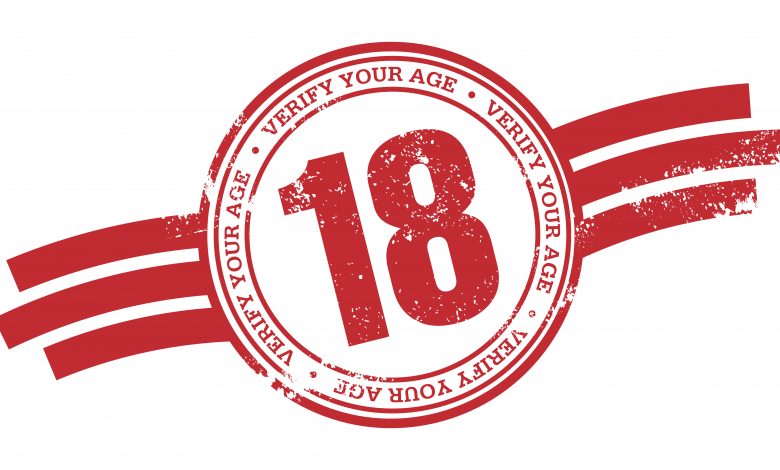 Online age verification software helps to ensure that customers are of legal age. Age Checker is software that allows you to prevent minors from accessing your site or app. It's the easiest way to avoid legal sanctions and keep children from adult content. At the same time, it increases the value of your brand. 
This software uses the customers' identity documents and checks them against the database. The database contains information about each individual's age. Any company or organization that uses the software can access this database.
Businesses marketing to children may enjoy age verification software. It helps them ensure that they are not selling items to minors. Verification Software is used to verify employment and perform background checks.
Age verification software helps your business follow legal age requirements. Maintain a safe and secure location for customers. A sound system can help your business maintain integrity while increasing sales.
To do this, they need to tool an age verification system. Learn about age verification software below, how it works and why we need it.
What is Age Verification Software?
Age Verification Software is software that helps you check your customers' age. This way, you can ensure they are not underage, and you won't get in trouble with the law.
It is essential to ensure that your customers are of legal age before selling them products. This software will help you avoid legal issues and fines by verifying each customer's identity and credit card information. An underage customer's transaction gets canceled.
It helps prevent fraud from happening in your store or online shop. It can also help prevent theft because it requires ID verification.
A market has been created to satisfy the need for age verification software. Companies must create an infrastructure for filtering out underage customers. Businesses can find software that meets their needs and provides an extra level of security. It's important to discuss Age Verification Software with your legal council before deciding how best to use it.
Why Use Age Verification Software?
Age verification software is a proven way to ensure that your customers are of legal age. Using a third-party solution helps you meet your compliance requirements. It also reduces the amount of time it takes to process a payment.
You can use it in a variety of ways, including:
To verify that the person you're talking with is over 18 years old

To follow state laws and regulations

To ensure that minors are not accessing adult content
The Internet has become a part of everyday life, and many people use it to buy products and services. To protect your business, you should install age verification technology.
Key Features of Age Verification Software
This content is significant for selling age-restricted products. Here are some key features of Age Verification Software:
It is easy to use and install

It is for many purposes

It is available in different languages

It saves time and money
Another essential feature is the ability to track customer data. To be sure that the number of people in your establishment is accurate. As time passes, the database accumulates information about online shoppers. It will give you a clearer picture of your customers and their habits.
Benefits of Age Verification Software
A legitimate business needs to ensure that it's selling products. It's also an excellent way for any company to protect its reputation and brand. Also, to avoid penalties from the government.
This software program gives you three types of age verification tools:
This tool allows the user to upload a document such as a driver's license or passport. It can be verified using an image of the card and the date of birth listed on it.
State agencies and local governments verify this database of records.
Third-Party Age Verification Services
Third parties specializing in verifying ages for businesses like yours offer these services.
This is a powerful tool that can help you verify the age of your customers. It's essential to ascertain the age of your customers because it enables you to stay in compliance. It can be not easy to navigate federal and state laws independently.
Pricing of Age Verification Software
The type of business and the volume of age-restricted items ordered determine the price of age-verification system. Available options include in-person checks, which can be costly, and electronic checks, which may need to be more reliable.
In-person verification is the least expensive option. Yet, it requires an employee to verify each customer's age. It can be inconvenient for customers who are at your store. You may not want to wait for another employee to check their ID. 
It also requires employees with good people skills who can handle confrontations well. Suppose customers refuse to provide a valid ID or refuse to leave because they are underage. Photo ID checks are more expensive than in-person checks. Online verification of customers takes less time than face-to-face verification.
Electronic age verification systems are the most inaccurate and expensive option. It uses technology to verify IDs, such as credit cards or passports.
To help you choose the best age verification software for your needs. Look into what each one offers and how it compares to others in its class. See if it provides the costs and features that will be useful for your business.
Final Thoughts
Age verification software is here to stay, and its uses are growing. Sites are using this software to make money online. With age verification systems, you can protect your business and customers. One can create a comprehensive solution by spending time and effort.
A proper age verification system can help protect your business and customers. It is a necessity to prevent getting into trouble. These days there are many ways to prevent fraud. 
Whatever your business type, you can use age verification software long-term. Such software protects your business and helps maintain customer trust. 
The Internet can also be a good source of information about software designed. To prevent individuals from accessing age-restricted materials. Research the fees and features of different companies before choosing a provider.