Education and Skilling
Features
Technology
Examples of Classroom Technology That Improves Education
Technology has drastically changed the landscape of education. There are a number of tools that can be used to improve instruction and engage students.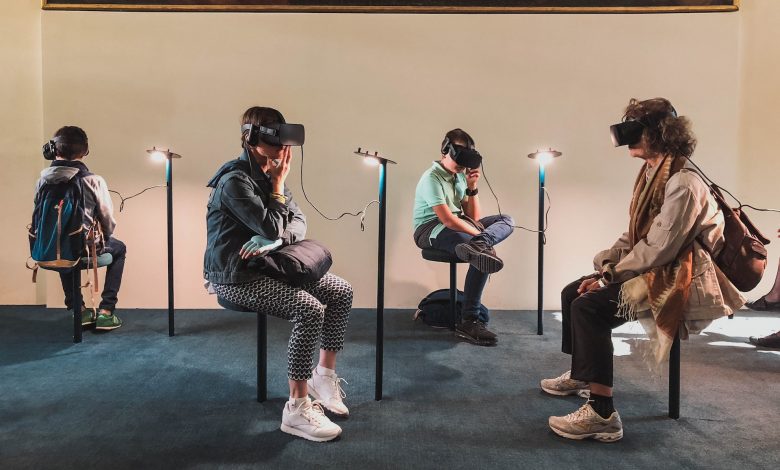 There is no doubt that technology has had a huge impact on education. With the right tools, educators can engage students in new and exciting ways, helping them learn more effectively. It's probable that most classrooms you enter will have several different types of technology utilized to supplement student learning. We'll define technology as electronic equipment used to improve classroom teaching in this lesson.
Technology has revolutionized education, and instructors are expected to take advantage of whatever the school offers.
In this article, we will take a look at some examples of classroom technology that has proved to be successful in improving education.
Benefits of Using Technology in Education
Technology has boosted every field of life and has influenced every person with its charms. The use of technology in education has transformed the way students learn and teachers teach.  For instance, students can now pursue several online certifications like teacher aide courses to work alongside school teachers. By doing this, they will have greater flexibility in their learning and will provide general support to all students. It's not only limited to computers but also includes mobile phones, gaming devices, and other electronic resources.
Some of the benefits of using technology in education are as follows:
Students become more engaged and motivated in their learning.
It provides a more interactive and hands-on learning experience.
Students learn new skills and knowledge more easily.
Provides a more individualized learning experience.
Teachers save time and plan more effectively.
There are many different types of technology that can be used in the classroom, and each has its own unique benefits. It's up to educators to decide which type of technology is best suited for their students and their curriculum. Some of the most popular types of classroom technology are given below,
Interactive Whiteboards
The interactive whiteboard is one of the popular examples of technology in the education system. These boards are basically giant touch screens that can be used for a variety of purposes. Educators can use them to display images and videos, create presentations, and even play educational games. Students can also use the boards to collaborate on projects and share their work with the class.
Information Visualization Tools
Information visualization tools are designed to help students understand complex concepts. By representing information in a visual way, these tools can make it easier for students to grasp difficult concepts. There are a variety of information visualization tools available, including mind maps, infographics, and concept maps.
Educational Games
Games have been used in education for centuries, but with the advent of digital technology, they have become even more popular. There are now a variety of educational games available that can be used to teach e English, math, science, and even history. These games are often more engaging than traditional methods of instruction, and they can also be tailored to everything from math to history. Games are an effective way to engage students and get them excited about learning.
Digital Storytelling Multimedia
Digital storytelling is a relatively new concept that uses multimedia to create stories. This can include anything from videos and photos to audio recordings and text. Digital stories can be used to teach a variety of subjects, and they are often more engaging than traditional methods of instruction. Students may learn the importance of emotional language by reading digital stories, which can help them explore new ways to act or think differently. These tales might elicit strong emotions in students and encourage them to focus on issues that they are interested in.
Augmented Reality
AR devices allow students to view digital content in the real world by wearing special spectacles. This can be used for a number of purposes, including education and entertainment. For example, students can use AR to view the solar system and learn about the planets, or they can use it to view a historical scene and learn about what happened there. AR can also be used for gaming, and there are a number of educational games that make use of this technology.
Cloud Technology
Cloud technology allows users to access files and applications from any internet-connected device. The cloud can be used for the storage and sharing of digital textbooks, videos, lesson plans, and assignments. Live online sessions are also available for students to connect with their instructors and other classmates in real time. This technology can be used to improve communication and collaboration between students and teachers. This can be extremely useful in the classroom, as it gives students and teachers the ability to access information from anywhere.
ALSO READ : UGANDA AND AFRICA ARE READY TO JOIN THE FUTURE OF CLOUD
Online Resources for Students
There are a number of online resources that can be used by students to improve their education. These resources can be used for research, learning new concepts, and even getting help with homework. One popular way for students and researchers to access academic books and journals is Z library. This platform contains more than millions of books and articles that can be accessed for free. You can also access other online resources like Khan Academy and Coursera which offer courses on a variety of subjects. These resources can be extremely helpful for students who want to learn more outside the classroom.
Final Verdict
Technology has drastically changed the landscape of education. There are a number of tools that can be used to improve instruction and engage students. These tools can be used to teach everything from math to history. Games, digital stories, and online resources are just a few examples of how technology can be used to improve education. It is important to explore all the options available and find what works best for you and your students.