Columns
Editor's Pick
Features
How - To
Learn
Technology
Considering Colocation Services? Here's Why and How You Should Choose Them
With data becoming more important than ever and coming from multiple places, businesses have started turning to data colocation centers.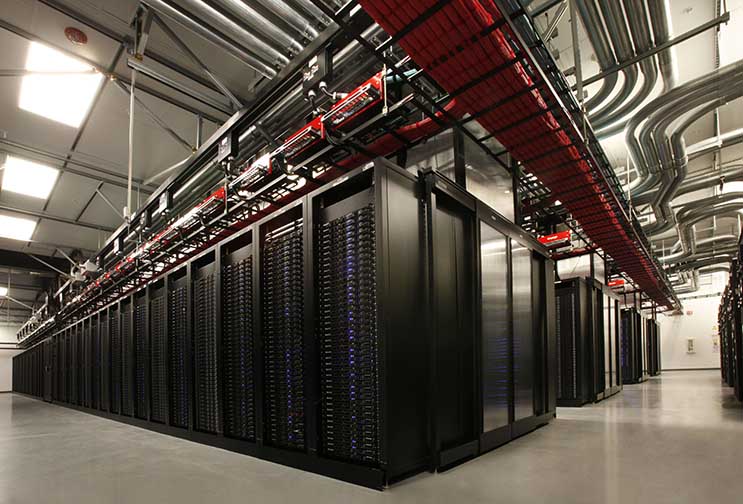 The modern world is run by data. We often talk about the do's and don'ts of data archiving, data processing, and analyzing, just to name a few. One of the things that often comes up in conversation regarding data storage is the data center and if it's still a good choice for businesses.
With data becoming more important than ever and coming from multiple places, businesses have started turning to data colocation centers. The global data center colocation market size was $41.4 billion in 2021 and is bound to keep rising.
So are colocation services something worth investing in? Read on to find out.
What's a colocation data center?
If you don't know what a colocation data center is, you can imagine it as a large warehouse where you can store some parts of your IP network. You can rent space for your networking equipment such as your servers and routers.
When you use colocation services, you are the one in charge of device maintenance while your provider will take care of maintaining the IT-optimized environment. This includes providing your devices with enough power, good connectivity and ISPs support, as well as security.
How to choose the best provider
As you can see, choosing to use a colocation data center means entrusting someone else with some of the most important and expensive IT equipment your business has. That is why it's vital to choose the best possible provider.
Here are some of the considerations you need to take into account when you're choosing your colocation provider.
First, it's important to know how much power they can provide. Understand how much power all of your devices need to run efficiently and make sure your provider has the ability to handle your devices' power needs.
Next, your provider should be located close to your business in case your staff needs to visit the site on short notice. Close proximity will also allow for much faster speeds. For example, if your main office is in Michigan, you can check out Liberty Center Troy MI-based colocation services.
Moreover, consider what security measures they use. Most colocation providers equip their centers with a lot of physical security, but it would still be a smart idea to review all the security measures the provider set into place. Additionally, ask if they would be able to provide extra security if needed.
These are just some of the basic requirements you need to look at, but you should also keep an eye out for things such as WAN redundancy, floor space, and SLA flexibility.
And once you've found your perfect provider, you can start to enjoy all of the benefits that come from using colocation services.
Colocation services allow you to guarantee uptime
Companies nowadays largely rely on their devices and uptime is of critical importance so much that even a few minutes of downtime can be disastrous. The average cost of IT downtime is $5,600 per minute, but it can be much more for SaaS companies. So, you can't allow or afford for your tech to fail.
Colocation data centers ensure constant uptime by distributing your IT network across multiple locations. Due to that, even if one location experiences issues and goes down, the other locations can take over and your users won't experience any issues.
Depending on what kind of downtime you experience, you will need to find the right tier of data centers. These tiers show how much downtime your center will allow. For instance, tier 1 allows up to 28.8 hours of downtime per year while tier 4 allows up to 26.3 minutes of downtime per year.
With a colocation service, IT scaling is faster and cheaper
If you want to create and operate a data center by yourself, you will have to invest a considerable amount of money, especially if you experience rapid growth.
Creating a data center can cost even millions of dollars and maintaining it comes at a large cost as well. Just the electricity it takes to run and cool down all of these devices comes at a large cost, not to mention day-to-day management.
But with a colocation center, you can keep your costs down and scale your IT infrastructure as much as you want without worrying about expenses.
Final thoughts
Traditional data centers are almost extinct as more and more companies realize that more agile solutions give them more freedom and flexibility. Colocation centers can manage these large amounts of data, keeping your devices safe and constantly running. So if you want to direct your focus on the more important parts of your business and not worry about IT, a colocation center is exactly what you need.
ALSO READ: RAXIO GROUP OFFICIALLY LAUNCHES DATA CENTER IN UGANDA