Airtel
Company News
Featured
Telecoms
Airtel Uganda Launch a 'revised' Tugabane Dubbed 'Airtel Smart Plans'
Airtel Uganda launch a new service dubbed "Smart Plans" that will allow up to four Airtel customers to share data, minutes, SMS as well as have access to Airtel TV, and Showmax.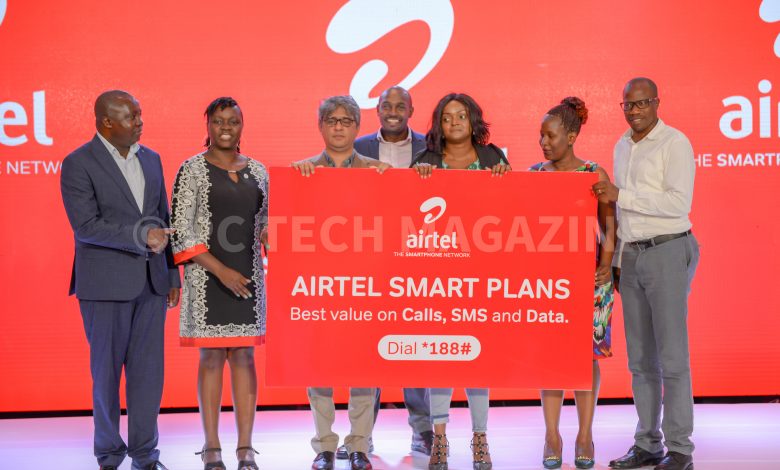 Airtel Uganda this morning at a press brief held at the Sheraton Hotel in Kampala, launched a new service dubbed "Smart Plans" that will allow up to four (4) Airtel customers to share data, voice & SMS bundles, access to Airtel TV, and access to Showmax in single access — a similar concept the telco uses for Tugabane.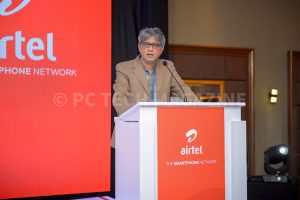 While addressing the press, Mr. Amit Kapur, Chief Commercial Officer at Airtel Uganda said the telco is pleased to introduce "Airtel Smart Plans" that have been designed to enable their customers to access a one-stop solution for businesses, families, and people who offer professional services. "The Airtel Smart Plans offer data, voice, and SMS resources in a single post-paid, hustle-free access."
Kapur further added that Airtel continues to innovate and adjust its affordable product and service portfolio to support businesses to thrive. "We are the technology enabler, of choice, as Ugandan Businesses journey to full recovery."
"Airtel has consistently invested in innovative solutions that are relevant to the customers, intended to offer value for their money while maintaining superior experiences as they connect to opportunities across the world," Kapur said.
The Airtel Smart Plans come in two categories, Platinum for UGX250,000 and Gold for UGX150,000. The Platinum Smart Plan offers customers 150GB of data, 2000 Minutes, and 1000 SMS while the Gold Smart Plan offers the same minutes and SMS but 75GB of data. In addition, both plans come with a free Airtel TV monthly subscription and 30 days of free ShowMax subscription for the 1st month. ShowMax is an online subscription video-on-demand entertainment service owned by MultiChoice that offers unlimited series, movies, Showmax Originals, kids' shows, sports, and more to its consumers.
To activate Airtel Smart Plans, customers can dial *188# >> input up to 4 numbers of Airtel customers you want to share the service with. Payment for the service is done using Airtel Money.