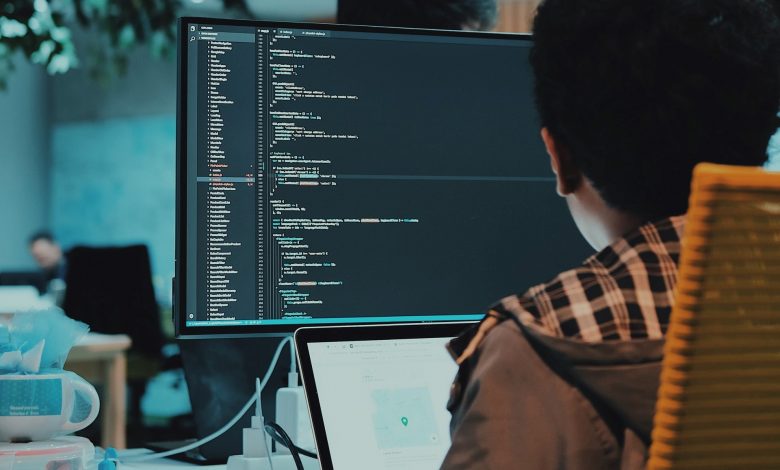 Coding is becoming a language that everyone should understand in the 21st century since we are dependent on machine intelligence from laptops, security systems, and smartphones. These relatively new technologies are now an integral part of our lives, so we must understand how to communicate with them. It is a good idea to encourage your kids to learn to code from a young age.
Check out these 4 great ways to introduce your child to the world of coding.
1. Integrate Coding With Your Kid's Favorite Passion
If you want to make coding more engaging, you can integrate it with your kid's favorite passion. This strategy can spark your child's interest in this area since they can apply it to real-life situations. Coding is versatile, and it can be applied in different situations. For example, if your kid loves toys, there are several items you can consider that cover coding and STEM.
There are plenty of options available for children that cover programmable robots. Find out what your child loves most and try to get a coding toy specifically designed for that purpose. A kid who likes painting or drawing can also use different animation tools to bring various creations to life. Try to get a friendly coding platform that can be used for creating games and interactive stories.
2. Use Online Platforms
Different online platforms can help your kid learn about coding at their own pace. These communities provide an optimal learning experience for young children. Your child can learn different skills through a well-reviewed online coding Bootcamp, to help them improve their understanding of coding. Such online platforms offer career services and projects that help learners grasp and experiment with different coding concepts wherever they are around the world.
When one is learning to code, the best way to achieve this is by practical application. This is possible when you choose an ideal online learning platform where you can get instant help when stuck. When you introduce your kid to this kind of platform, they can closely work with instructors and other students in a collaborative environment. Different learning methods are used in the learning process such as videos, projects, and workshops. The learners can also engage with others to solve any programming challenges they may encounter. More importantly, online learning provides networking opportunities.
3. Get a Mentor for your Kids
Another effective way to introduce your child to coding is to enlist the services of a mentor. STEM mentors play a pivotal role in building interest and confidence among the youth. Mentors help learners understand different things about languages used for coding computer programs. Many people often think that programming is a demanding task that requires excellent skills, but this is not the case. Anyone can code any program they want as long as they have the requisite resources.
Mentors also help the kids map their career paths from an early stage. Children can easily learn different languages and other things while they are still young. When you introduce your kids to a mentor, they will create valuable connections that can promote learning. The learners can also ask questions about different topics which helps improve their knowledge.
4. Let the Kids Play With Apps
Several websites and apps teach kids coding. If you want your little one to learn block-based coding, you can look for an appropriate app or website they can use. One good thing about using apps for coding is that they combine visual coding blocks into exciting and colorful games. Visuals appeal to the emotional interests of everyone, including kids.
When you introduce your kids to vibrant images, they can easily learn the different elements involved in coding. Captivating visuals and blocks make programming easier and less intimidating. Young people can learn computer programming quickly if they have apps designed to help them master various skills. You should make sure you get the right app for your child. The other good thing about using apps is that children can learn at their own pace. They can also experiment with new things which will help improve their knowledge and creativity.
Coding applies to all disciplines, in many different industries. We use computers to perform different procedures every day, so we should learn to interact with them. Most programs are developed using various codes which means that the ability to code is an immensely useful skill.
Whether you want to develop an app, perform a medical procedure, create music, build a robot, or simply engage in a fun activity, codding offers a great way to approach each problem or situation. Learning to code at a tender age is critical for kids, and there are different approaches you can take to introduce them to the world of coding.