Featured
Investments
News
Technology
Entebbe Municipal Council, Sunbird AI Sign MoU to Curb Noise Pollution in Entebbe
Sunbird AI, Made in Uganda Artificial Intelligence-powered sensors will be used to measure, monitor, and record levels of noise and noise pollution in Entebbe.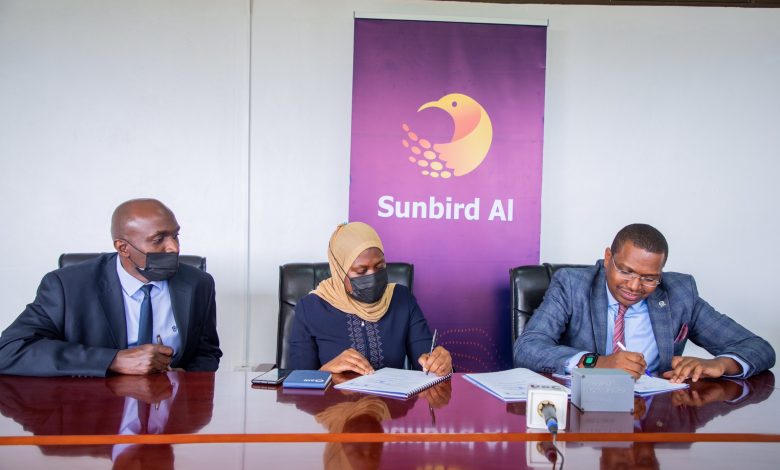 The Entebbe Municipal Council and Sunbird AI have signed a Memorandum of Understanding to use Ugandan-built noise monitoring sensors to measure, monitor, and record levels of noise and noise pollution in Entebbe. This is part of a larger initiative by Sunbird AI to do environmental sensing.
Sunbird AI is a not-for-profit organization with a specific focus on Artificial Intelligence (AI) for social good. Sunbird AI executes its mandate through the development of practical AI solutions for societal challenges which contribute to the generation of evidence for policy formulation.
Authorities in Entebbe want to address the health and safety concerns of residents and visitors enduring excessive noise from bars, discos, beaches, places of worship, modified exhaust systems on cars and motorbikes in the district. By deploying several AI-powered noise sensors in different areas of Entebbe, it is possible to identify the noise hotspots as well as an understanding of the noise situation at critical facilities like hospitals, residential areas, and schools.
According to a 2018 report by the World Health Organization, expert reviews and long-term noise exposure studies have shown a strong link between noise exposure and the risk of a negative health outcome, particularly cardiovascular and metabolic effects.
The prevalent exposure of Ugandans to noise pollution persists and continues to be unabated because of failures in the monitoring and control framework in the country.
Made in Uganda, the Artificial Intelligence-powered sensors add intelligence to the event data transmitted from the sensors using a decibel-powered algorithm for audio analysis. This information is sent to authorities who receive quantified observations and orientations in order to make informed decisions on 'if' and 'how' they will address the issue.
The sensors stream real-time data on decibel levels in an area and provide source identification of noise disturbance to the municipal authorities, which will help them better distribute and lead to a more immediate response time.
In a presentation by Sunbird AI Director Ernest Mwebaze, he shared that the data collected by Sunbird's AI-powered platform will automatically analyze patterns of noise and traffic allowing the municipal authorities to understand with quantifiable results the concerns of residents of Entebbe. "This will aid the Mayor and his team put plans in place to address the issues of bars, discos, loud beaches, gunshots, and other noises in Entebbe and make it a safer and more peaceful place to stay in," said Mwebaze.
Commenting following the signing of the Memorandum of Understanding, His Worship the Mayor of Entebbe, Fabrice Brad Rulinda, said, "Health is a key priority for me during my term of office. This partnership with Sunbird AI will help us not only address noise complaints but proactively set targeted policies to minimize the activity from which these complaints originate."
Rulinda adds, "As we prepare for the commencement of Entebbe's city status in July 2022, we are proud to be the first city in Uganda to roll out artificial intelligence to help us make our city healthier to stay in. We are well on our way to becoming a smart city."
The Permanent Secretary, Ministry of ICT and National Guidance, Dr. Aminah Zawedde who was in attendance in the meeting said congratulated Entebbe municipal upon this milestone. "Smart cities use data and technology to increase efficiencies and improve citizens' daily lives. Entebbe is well on its way to becoming a smart city with their adoption of artificial intelligence," she said.
Dr. Zawedde noted that "A global study found smart city technology can improve key quality of life indicators —the cost of living, safety, time, jobs, connectedness, environment, and health —by 10 to 30 percent. I implore other municipals/cities/districts to adopt ICTs in the management of their jurisdictions."
Starting immediately, a network of Ugandan made artificial Intelligence sensors will be deployed across the Entebbe district to gather 'hundreds of millions of rows' of anonymized data from around the district —including audio snippets and data on decibel levels that will help the team understand noise patterns, how loud the district is in certain areas and how they vary over time.
More than 100 citizen volunteers recently helped identify and label a subset of the audio snippets, which are used to train the Sunbird AI machine learning model to automatically distinguish the nature of the various noises. The samples have been randomized and broken up to preserve privacy, and the sensors don't pick up intelligible conversations from where they were placed —usually high off the ground.
It is Sunbird AI's belief that Government agencies mandated to control and monitor noise pollution should be empowered with technological tools that enable response and enforcement in more efficient ways.
Sunbird AI is committed to developing tools to support the monitoring, and enforcement of noise pollution controls in Uganda using artificial intelligence. Sunbird envisages that these tools will empower the public to be vigilant actors in detecting and reporting noise pollution.
Although district authorities and the National Environment Management Authority (NEMA) monitor and control noise pollution, there is a paucity of data and trends documented, and it is reported that there are no established systems to manage and track noise pollution data. This poses challenges and risks in noise pollution monitoring and designing mitigation mechanisms. Sunbird AI is keen on supporting cities, municipals, and NEMA with artificial intelligence to manage and track noise pollution data.
ALSO READ: SUNBIRD AI TO HELP KCCA AND NEMA TO CURB NOISE POLLUTION IN KAMPALA