Covid-19
Editor's Pick
Featured
How - To
Learn
7 Smart Tips to Save Money During Pandemic
Recovering from the aftermath of the pandemic will be difficult, yet you can still try to take some steps towards it like how you save some money.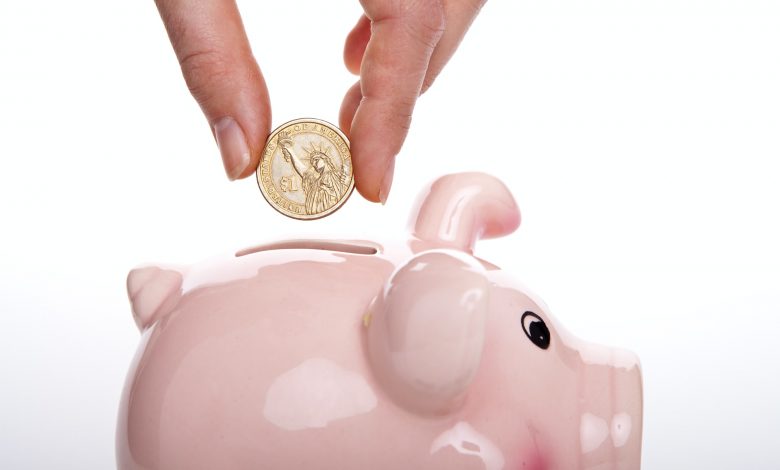 The Covid-19 Pandemic has severely affected millions of people and changed the way people used to live their lives. Numerous people lost their jobs, and numerous families lost their sole breadwinners. These circumstances are bound to create financial hardships.
Recovering from the aftermath of the pandemic will be difficult, yet you can still try to take some steps towards it. From using public transport to applying for a lifeline cell phone, here are seven smart tips that will help you save some money during the pandemic.
1. Create a budget and stick to it
The first step towards improving your financial condition is to get a grip on your expenditure. You will always fail to save money if you don't know how much money you need for survival every month and how much you actually spend. The difference between those two can be staggering.
To deal with your financial situation better, you need to create a budget for yourself and your family. Consider different expenses like travel, accommodation, groceries, electricity, water, and other recurring costs, and budget them according to priority or necessity.
This budget will help you stick to fixed spending to avoid exceeding that limit and worsen your financial situation.
2. Get a side gig
Having a skill can help you create an additional stream of income apart from your job. If you have a full-time job and can spare a few hours in a day, you should consider starting a side hustle based on your skills so that you can earn more money to support your expenses in the pandemic.
Numerous sites like Freelancer, Upwork, and Fiverr help you build a portfolio based on your skills and earn money by fulfilling clients' requirements. It might take a little time to build your presence on such platforms, but it will be worth it.
3. DIY your housework
Is your kitchen sink broken, or is your garden hose leaking? Though such problems are essential to fix, can you afford to spend that much money on repairing a leaking faucet?
If you plan to hire a plumber or handyman to fix minor issues in your house, you'll have to pay them on an hourly basis. Their charges range from USD$45 to USD$200.
You can get some tools and fix minor household issues by yourself. You can watch a few youtube videos for guidance, and save a lot of money. However, you must remember that DIYs are best suited only for minor repairs. If you have a complicated issue, let the professionals deal with it.
4. Look for offers and discounts.
Many offline and online brands and retailers offer good deals and discounts on their products. Always be on the lookout for them. If you don't see any recommendations on the product, feel free to ask them if they provide any suggestions on bulk orders.
While availing discounts and sales, do not fall prey to the marketing gimmicks of the brands. Many brands offer false discounts on their products to lure the customer. If you buy them, you end up spending money on unnecessary products that you don't need while not getting any actual discount.
5. Apply for the Lifeline program
Many people who have lost their jobs due to the pandemic have a difficult time dealing with their expenses. Internet connectivity is an essential expense that can take a big chunk out of your money.
The internet is not just a medium of communication; today, it is used for educational purposes, financial transactions, and staying connected to the outside world.
Applying to the lifeline program can help you get free or heavily discounted internet connectivity and a free lifeline cell phone to stay connected online. You may have to fulfill specific requirements to be eligible for it.
6. Shop for refurbished and used items
Even though no one wants to buy used and refurbished goods, sometimes, it makes sense to opt for those, as they can save you a considerable amount of money.
Instead of buying a new car with a massive car loan, you can buy a used car in good condition. After all, all that matters is whether it can take you from one place to another or not. You don't want to break your bank, especially if you are struggling financially during the pandemic.
7. Review your entertainment subscriptions
TV and cable subscriptions might feel like meager expenses, but if you add up all your subscriptions, you'll be amazed to see how much money they cost. If you plan to save some money, you might want to reconsider your choices about media subscriptions and make a better choice.
Apply the same logic to your streaming service subscriptions. Sure, watching your favorite sitcom for the 100th time gives you more joy than watching most contemporary shows, but do you really need to be subscribed to every major streaming service at a time like this? Even an extra USD$12 a month can add up to USD$144 a year.
In the current scenario, it can be challenging to save money while maintaining your current lifestyle. Thankfully some simple lifestyle changes and good financial habits can help you improve your financial situation in the pandemic.