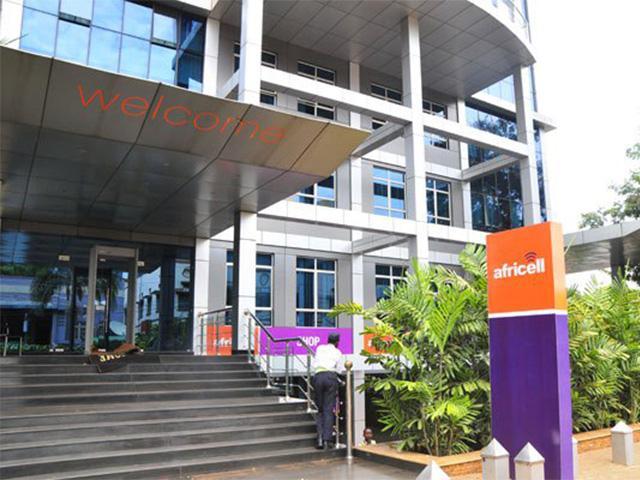 UK-based Africell Group that entered the Ugandan market in 2014 by acquiring Orange Uganda is officially off the grid. It had operations in the Democratic Republic of Congo, Gambia, Sierra Leone,and Uganda with plans to launch operations in Angola by the end of this year.
Ugandan press reports say Africell has been mostly known for its affordable internet service packages and relative network stability. In fact the Uganda Communications Commission last year rated Africell top performer in terms of service delivery.
However, Ugandan reports also say that, in 2019, the company was reported to be in debt to the tune of 250 billion shillings (about $70.7 million), a debt that may partly have been inherited from Orange. In the same year it made a loss of more than 1.5 trillion shillings (about $424 million).
Ziad Daoud was named Chief Executive in 2019 in efforts to stabilize the company. He resigned in March 2021 and was replaced by Houssam Jaber.
On Wednesday 10th February this year, during the national social media blockage, Africell issued a public notice to it's customers welcoming the decision by the country's authorities to allow licensed telecommunications operators to restore access to social media platforms. With the exception of Facebook, all other telecoms including Africell were able to restore access to social media for their subscribers.
The Africell Group's African Story and footprint

In 2001 Africell launched in the Gambia, in 2005 launched in Sierra Leone, in 2012 launched in the Democratic Republic of the Congo, and 2015 launched in Uganda. Now Africell is launching in the Angola this year after existing the Ugandan market.
"Africell's decision to leave Uganda is based on a careful assessment of the long-term commercial outlook for the business and its fit within the overall group strategy of driving digital transformation in the communities we serve". Africell Group said in a statement.
Here is a recap of what we need to know about the exit of Africell Group in Uganda;
Why Africell UG is closing its business in Uganda?
Africell Group has stopped services in Uganda after careful consideration of the commercial outlook for the business and a detailed assessment of the extent to which it fits in the strategy of the broader group, which is to drive a digital transformation in the communities they serve.
Leaving Uganda is the most sustainable way to fulfill their overall mission to advance the African telecoms sector through competition and innovation. Although they regret the immediate impact this decision has, they believe it is a justified and strategic long-term change and are supporting employees, customers, and other parties through the transition period. The exit plan has been developed in accordance with and approved by the Uganda Communication Commission.
What will happen to Africell UG's sites, network technology assets, frequency and spectrum in Uganda?
Africell's sites in Uganda are leased from third parties and will be returned to them. Their network technology equipment will be transferred where possible within Africell group, maximizing value for Africell's pan-African customer base and minimizing waste. Africell's mobile frequency and spectrum will be returned to the Uganda Communication Commission.
What will happen to Africell UG's customers in Uganda?
Africell UG's customers have already transitioned or switched to other telecos. Uganda has an active telecoms market with several major operators and we are confident that customers have found or are yet to find good quality alternative providers which suit their needs and budgets.
What will happen to Africell UG's employees in Uganda?
Africell has a plan in place to support the approximately 60 employees who will lose their jobs during this transition. The plan has been approved by the Ministry of Gender, Labour and Social Development and well exceeds minimum statutory requirements. We are committed to being respectful to and transparent with our employees. We are providing benefits to employees designed to mitigate the personal and psychological impact of their job loss and help them secure new opportunities as quickly as possible.
Africell shops have today October 15th closed off customers.