MTN
Special Coverage
Sponsored
You Can Now Buy Britam Motor Insurance Using MTN MoMo
MTN MoMo and Britam Insurance have partnered to help boost the penetration of insurance services in Uganda.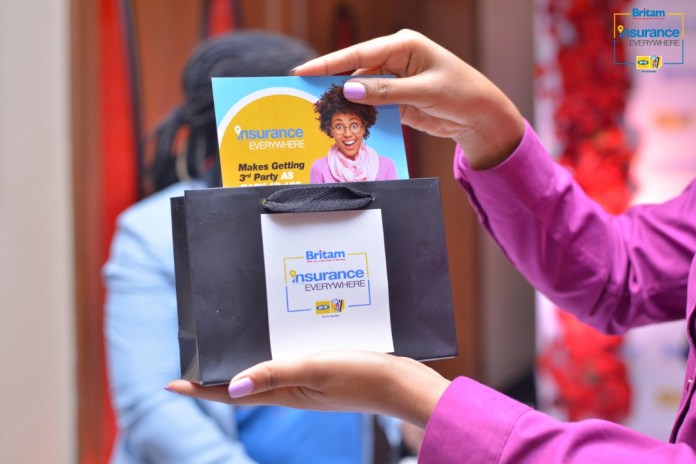 Britam early this week launched a strategic partnership with MTN Mobile Money Uganda Ltd to distribute Britam's insurance products through MTN MoMo agents and utilize MTN Mobile Money as a payment platform.
Allan Mafabi, the Britam CEO, said the partnership will help the company ride on MTN Uganda's popularity and network to sell insurance products to members of the public.
"This is a partnership that we think will ensure simplicity and convenient services to our customers. since we pride in being the best company in settling claims that have seen us be in the top three players in the country," he said.
The partnership – dubbed Insurance Everywhere – will have an initial focus on Motor Third Party Insurance, which is a statutory policy within Uganda, but will in the long run also take on other personal product lines such as Travel Insurance and Domestic Packages.
MTN MoMo Agents will utilize the Agent App Motor Third Party System to serve customers whilst customer payments will be made through MTN mobile money. The customer dial *165*4*5# when buying the 3rd party insurance using MTN MoMo and have their sticker printed at the nearest select MTN shops/centres.
Steven Mutana, the MTN Mobile Money CEO, said the telco believes that everyone deserves the benefits of a modern digital network and therefore the partnership is the democratization of insurance. "With this partnership, customers will conveniently pay for insurance in the comfort of their offices and homes," he said.
Edward Kasato from the Uganda Insurance Regulatory Authority believes that such partnerships will help the insurance sector make more gains in terms of penetration. "This is a good idea and as the regulator, we welcome such. The telecom industry already has a big customer base and partnering with the insurance sector will take the industry to another level."