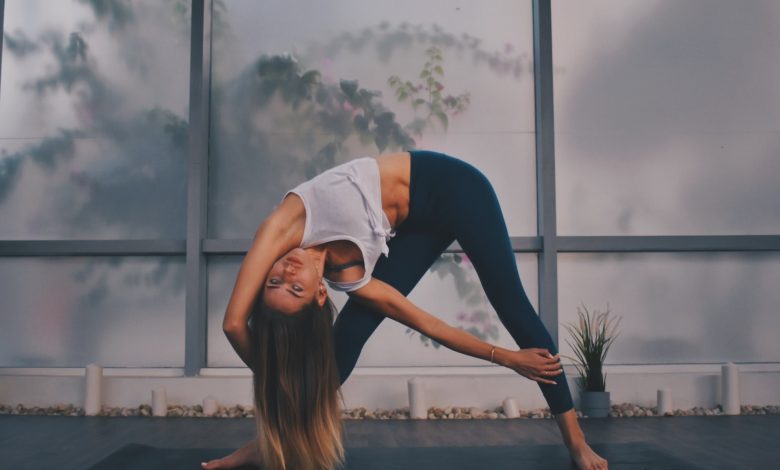 We're living in the internet age, and there is an app for anything you can think of, including games, media consumption, insurance, healthcare, education, finance, entertainment, and food, etc. Yoga is no different. To introduce more people to yoga, many businesses have always tried packaging it into peoples' devices in the form of applications.
Fast forward to 2021, and yoga app development has made the practice much more accessible and manageable, as people could learn it in their own rooms for free!
This article will answer some key questions about developing your yoga app. Let's get started!
Why do people need yoga apps?
Yoga apps offer freedom and convenience for users. People can practice yoga on their own terms, any time and anywhere.
Users can also practice any type of yoga they want without having to rely on expensive coaching sessions.
Let's have a look at a few other key advantages of yoga apps;
Many yoga applications feature a great selection of skilled yoga instructors. They provide valuable guidance to users about different positions, diet, nutrition, etc.
If you're trying to add something healthy to your daily routine, any sort of constant motivation goes a long way.
Yoga apps can send regular push notifications, nudging people to get their daily session in.
Yoga applications can act as useful tools to track your performance improvements and results. Users only need to fill a detailed form including their age, weight, height, etc.
The apps can also set realistic goals for them according to the personalized data of each user.
Why should you invest in developing a yoga app?
The major reasons are high demand and the growing popularity of yoga worldwide.
The latest Google Trends shows a high spike in yoga apps-related searches around the globe. Countless people are interested in performing the practice at home with guidance from online materials.
According to Google Trends, these are the top 5 major countries interested in yoga applications;
New Zealand.
The United Kingdom.
The United States.
Canada.
Switzerland.
Promising stats
In 2020, over 55 million of the US population were yoga practitioners.
In 2020, the yoga industry's revenue reached a whopping USD$11.5 billion, while the global market of yoga-related products was estimated at USD$80 billion.
An average person performing yoga regularly spends around USD$70 on yoga per month.
There are over 300 million yoga practitioners in the world today.
Keeping these facts in mind, a competent yoga mobile app could be welcomed well in the market. If designed and marketed properly, it can potentially turn into a rewarding revenue stream.
The target audience for yoga applications
The general target audience of yoga applications can be categorized into four broad groups;
According to statistics, yoga teachers are mostly females in their mid-30s. They use these apps to effectively plan out activities and yoga sessions to showcase them in their sessions.
Yoga practitioners generally belong to a similar demographic in terms of age and gender. Males and teens practice yoga as well, but they are relatively rare to see.