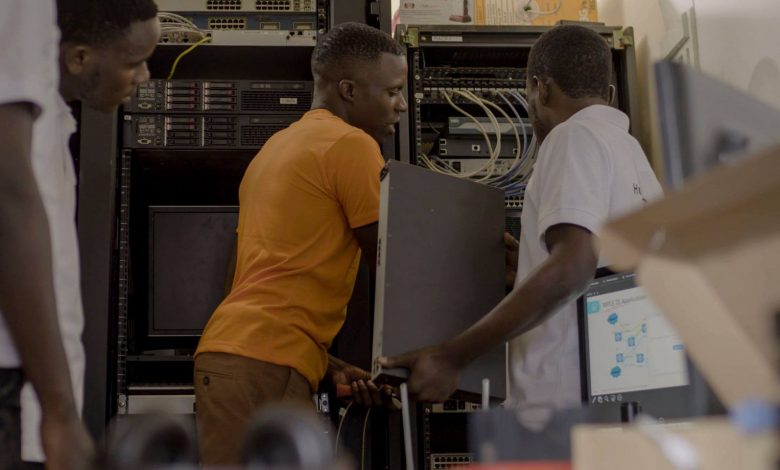 Huawei Technologies under its ICT academy arm, the Huawei ICT Academy of Uganda has today launched a series of new free online courses open to all Ugandans that will start on May 3rd 2021 and end June 24th 2021 with early registration as a key to early enrollment to the available schedule for all HCIA courses. The courses are for Ugandans interested in building an ICT career with internationally recognized certifications.
According to Huawei Uganda, the new courses will be accessed online via Huawei's e-learning portal and will be instructor-led in order to simulate the best in-classroom conditions for all students no matter their education level. Upon completion of any course, students will be able to certify for an internationally recognized certificate under the Huawei Certified ICT Associate (HCIA) suite.
Among the courses that will be taught include Cloud Computing, ICT Security, Artificial Intelligence (AI), Internet of Things (IoT), Wireless Local Area Networks (WLAN), 5G, Cloud services, Data Communications, Big Data, and Data Center Facility Management. They will be taught by instructors from Uganda's top universities with every class involving live interactive sessions between students and lecturers.
The courses require no minimum education requirements for successful enrollment. However, the courses require initial registration for all students in order to provide a paced environment and access to course schedules.
In a bid to favor learner schedules, all courses have morning and evening sessions from which students can choose from.
During a course's duration, students will have access to e-learning materials and live simulators like virtual routers, switches, network masts, and servers. Upon completion of a course, students will be able to certify under the HCIA certification system for internationally recognized certificates similar to those offered by Amazon, Cisco, Juniper, Microsoft, Google, and the Linux Professional Institute.
Interested applicants, can enroll in any of the given courses below. You must sign up through the respective course's registration link for fast approval, enrollment, and gain instant access to the course program as uploaded by the respective instructors. Online classes will start on May 3rd 2021 and end on June 24th 2021.
With no education background limitations, any Ugandan citizen or student can apply for enrollment into any of the courses listed above —and upon approval, no physical meetings with instructors will be required for all students. To take on these classes, a stable internet connection will be needed.