Entrepreneurs
Innovation
MTN
News
Opportunities
Startups
YEP Beneficiary: Julius Tusingwire, A Medical Practitioner With Passion For Computers
Julius Tusingwire one of the winners from the MTN for Good campaign is among the beneficiaries of the MTN Uganda Foundation Youth Empowerment program.
Telecommunication firm, MTN Uganda is playing a big role in the empowerment of youth across the country. One of its initiatives —the 'Youth Empowerment Program (YEP)' that was launched through its foundation arm, MTN Foundation, the telco is skilling 100 youths, equipping them with the right practical knowledge and skills that will enable them to provide innovative ICT solutions to solve community problems amidst the evolving digital world.
Through this program, the telco also decided to add on the five subsequent beneficiaries from its MTN for Good campaign which was rolled out by MTN Group in November 2019 across all its markets —tied around connecting people, particularly the youth to their dream. Its Uganda beneficiaries; Douglas Smith, Joseph Semayengo, Julius Tusingwire, Brian Maw and Tony Ayebare were decided to be the first beneficiaries of the Youth Empowerment Skilling Program.
"The five winners of the MTN For Good Campaign; Douglas Smith, Joseph Semayengo, Julius Tusingwire, Tony Ayebare and Brian Mawere, will be the first beneficiaries of the Youth Empowerment program," MTN Uganda CEO; Mr. Wim Vanhelleputte told members of the press while unveiling the 100 winners.
We thus decided to run a simple brief profile of the MTN for Good winners, starting with Douglas Smith who was the overall winner of the campaign. The profiles are running weekly, and in our next profile is Julius Tusingwire, a computer programmer.
"Computers are my passion and I love using them to solve problems," says Tusingwire.
Tusingwire says programming is his passion, and he is earning well from it. The love begun when he when a team from the Uganda Communication Commission (UCC) visited his primary school and offered them a computer training session. From then, a strong bond between Tusingwire and computers was made.
But Tusingwire isn't just a computer programmer. He is also a medical practitioner but emphasizes much on his passion for computers.
"I thought my future was secure because I was a medical practitioner but when that caved in, my passion for computers kept me on board," explains Tusingwire.
Heeding to a friend's advice, Tusingwire recalls that he decided to enroll for a registered nursing course as a sure way of securing employment. However, he held onto his passion for computers, which eventually led him to programming, something he does simultaneously with his health work profession.
Prior losing his job in the health sector, computer programming supplemented his nursing salary for a while. Now this has compelled Tusingwire to concentrate on his programming career.
After enrolling for a host of computer programming courses, he is now a certified computer programmer and earning well from his passion.
Tusingwire decided to merged his medical career with his computer programming career, which led him to start an online pharmacy "Your Dawa Online Pharmacy" which he says will be a big business in future as online businesses become more popular. He is optimistic and this keeps him working hard towards making his business becoming popular.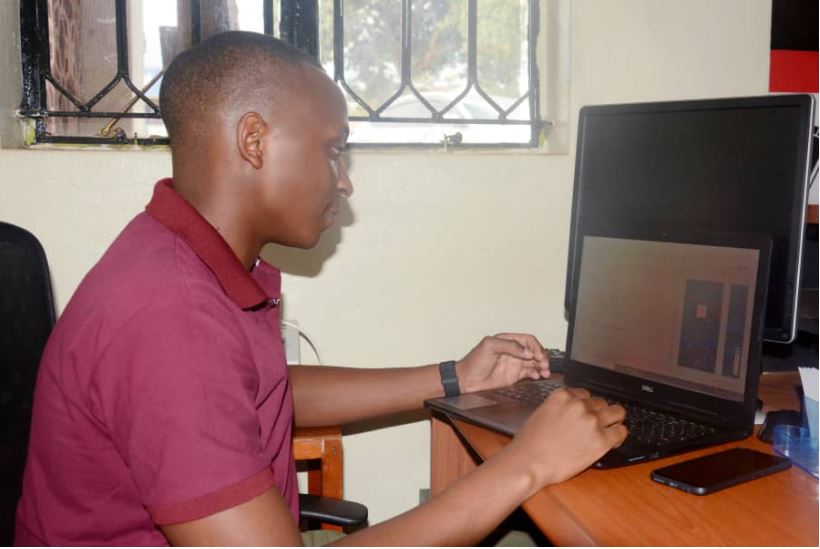 As a winner of the For Good campaign, Tusingwire is receiving support from MTN —among which include; MTN Mobile money to seed into his business, monthly data for six months, as well as a comprehensive business mentorship program that covers a wide area of business essentials needed to manage his company in a professional manner.
Tusingwire advises his fellow youth to work for what they want because there is nothing for free. Adding that they should diversify their sources of income by acquiring more than one skill.