In this time of coronavirus outbreak, everyone is quarantine and must stay at home for weeks to stop the spread of the virus. Staying at home and not going to work might be a good thing to have a full rest, but staying for more than a week in your home could lead to boredom. What can you do to kill your boredom even when you are at home?
Thank goodness that smartphones were already invented before the coronavirus outbreak happened. Even if there is a social distancing, communicating with your loved ones is made easy through the use of mobile phones.
You can also do a lot of things with your smartphones as long as you are connected to a WiFi or a mobile data internet. You can read e-books, check your social media, learn some skills through watching online courses, or watch movies online. Playing free mobile games is also a great way that you can enjoy and play with your loved ones.
Whether you are using Android or iOs, many games will suit to your liking! We have listed here the popular free mobile games that you can play comfortably without connecting in too many in-app purchases. So, if you are ready to know the popular free mobile games this year then let's get started!
Fortnite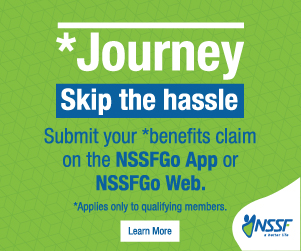 The popular adventure shooting game in your PC can now be played on your mobile phone. Fortnite is an extreme shooting and survival gameplay. You can engage up to one-hundred other players in a battle for survival.
Subway Surfer
Play this game and take part in the wildest illegal sport ever developed. Run and surf on train tracks, just stay out of the track inspector's reach as you escape death over again!
Second Galaxy
This is open sci-fi gameplay has a deep-space motif. You can play and explore the universe, cruise hundreds of various space ships across the stars, and team up with other players to create corporations and launch intergalactic fights.
Creative Destruction Bumblebee
The famous Autobot hero, Bumblebee, is making a guest appearance in this game! This intense shooting and survival gameplay will let you experience raging and heart-stirring showdown.
Life After
This game is a mobile MMO that lets you fight zombies. So, if you are into killing zombies then this game is for you! Play and survive all various kinds of a zombie apocalypse.
Marvell Battle Lines
This is a card-battling gameplay in Marvel style. This card game features all the heroes and villains of Marvel you have come to know and love.
Cursed Words
This is the perfect game for anyone who wants to show off their word-making skills. The game has a series of competitions all about creating words from unarranged assigned tiles of letters.
Candy Crush
This is one of the most played mobile games where you have to crush candies by matching them with their same type and color. There is never a boring moment to be seen in the Candy Kingdom.
Ghostbusters World
Look for ghosts and bust them in this current Maps Technology and Augment Reality game. Plunge to an all-new story of Ghostbusters featuring your favorite Ghostbusters classic characters.
Happy Glass
This fun and intuitive puzzle game will test your mind on how you can fill the sad little glass with water. The glass is sad when empty but when full he becomes gleeful.
Helix Jump
Play this and find out how far you can fall down this ever-challenging and tall tower labyrinth. The game is just simple, just control the bouncy ball to direct it down from the top of a spiral tower labyrinth.
Temple Run 2
Get ready to run a hundred laps around some ancient civilization ruins. Give yourself the edge by playing this game. Run through the temple and don't let the monster get you or else your character will die.
Rise Up
This game will test your skill on how high you can go in these treacherous and dangerous skies. Climb the leaderboard online also to find out who has truly risen to the top.
So, these are some of the most popular free mobile games that you can play to kill your boredom while staying at home because of the coronavirus outbreak. Search these games on your phone and download them. You can now enjoy playing each of them and tell us your favorite one.
Also, if you are looking for a cell phone holder that you can use to keep your phone safely while you are not using it then you can see the cellphone holsters collection of Hengwin. Choose from a variety of quality cellphone holsters and cellphone wallet made to give you convenience. Using a phone holster is perfect for anyone who is always on the go!