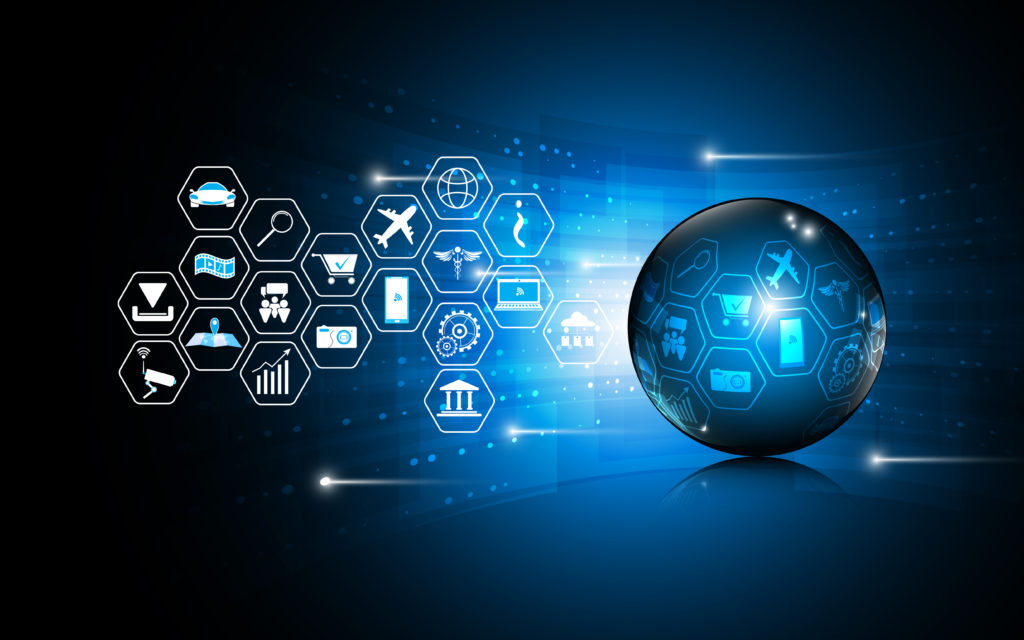 If you are in business and would like to get ahead, then you need to understand the basics of technology. Technology is important for everything from logistics to marketing, having a considerable effect on business operations. Regardless of the size of your organization, you should be deploying scientific knowledge to achieve your goals. Technology will make challenging tasks easy and it will help you grow your business. At present, there are numerous tech options and tools that you can take advantage of. If you want to scale your small business using technology, keep on reading to discover what technologies are worth looking into
CRM Systems  
CRM is an acronym and it stands for customer relationship management. A CRM system is basically a software solution that is designed in order to help a company manage its interaction with its clients. Chances are that using a customer relationship management system has never even crossed your mind. More and more companies are currently investing in CRM solutions and so should you. The system will help you reduce customer churn and increase client satisfaction, which is paramount when engaging directly with people. You have all the tools that you need for customer activity tracking, monitoring customer interaction, and recording information.
The more you know about your clients, the better. It enhances trust and loyalty, not to mention that people will come back to you. Your aim should be to forge strong relationships and solve problems for your clients. You should not forget even for a minute that you are a small business and you do not have that many customers. A computer program that is developed for small corporations helps you communicate with shoppers. The software solution enables you to register key information, which you can use later on. Empower your business with a CRM system. You will not regret it. The computer program has advanced functionality and you do not need technical know-how to be able to use it.
2. Reverse phone lookup
At some point or the other, you have probably received a prank call. So, you know just how annoying it is to be bothered with unwanted calls. Prank calls are a type of harassment and you should not put up with them. Unwanted calls disrupt your business and create unnecessary stress. A solution to the problem would be keeping a record of telephone calls. See when the phone calls are made and record the digits. You will want to identify the prank caller. In this sense, it is worth doing a reverse phone lookup. Basically, you type the digits into a search engine and wait for the results. Why is it so important to know who has been calling you? It is obvious, really. You need to know for sure who has been causing disturbances and problems.
Not answering the phone is not a solution. Maybe one of your business partners or clients is trying to get in touch. If you find yourself with a telephone number, you can get a name. It is not difficult at all. The good news is that the search is completed in a couple of seconds. Keep in mind that prank calls are dumb jokes and you can file criminal charges. Find a reliable lawyer and make sure that they understand that you desperately need help. There are real ramifications to prank calls and that is something that cannot be denied. Contact a legal professional if the calls are threatening or harassing. Customers may be your most important assets, but that does not mean that you have to put up with this kind of behavior.
3. The cloud
By cloud, it should not be understood a visible mass of water floating in the atmosphere. When we say the cloud, we refer to computer system resources and high-level services that are available over the Internet. It is practically a network of servers, some of which offer store and access data, while others make it possible for you to deploy online services. What you should do is move your entire business to the cloud. Why? Simply because you will pay less when it comes down to managing and maintaining the IT systems. Instead of spending money on pricey systems and equipment for your company, you have the chance to reduce the expenditure. You do not have to purchase the aforementioned things and you do not have to worry about expensive upgrades.
By using cloud computing, your sales team can be more productive. A great percentage of the total market revenue for business processes has shifted to the cloud. As far as developing a successful cloud sales strategy is concerned, you have to learn how to listen to clients, instill confidence, and wrap value around the offering. So as to grow, organizations have to focus their attention on selling. You need to boost your team's productivity and there is no better way of doing that than to adopt cloud computing. Owing to the presence of web-enabled devices like smartphones and tablets it easy to connect to the business anywhere and at any time.
4. Internet of Things (IoT)
Interconnection by means of the Internet of computing devices embedded in everyday objects is simply referred to as the Internet of Things. In recent years, IoT has provided incredible opportunities for businesses in various sectors of activity. Corporations are the top adopters of the Internet of Things and this does not come as a surprise. Organizations are required to improve efficiency, productivity, and client retention. Put simply, they are concerned with the development of their future growth and take advantage of every opportunity that presents itself.
Smart devices can be deployed for customer engagement, business process monitoring, automated services, and data analytics. It is worth saying a few words about IoT and big data. They are closely connected, although they are not the same thing. Big data analytics tools are capable of handling immense volumes of data that are generated by the Internet of Things devices. If you are in the manufacturing or retail industry, then you are lucky because you can get your hands on priceless information concerning temperature, movement or light. Where does all that information go? In the data repository, of course.