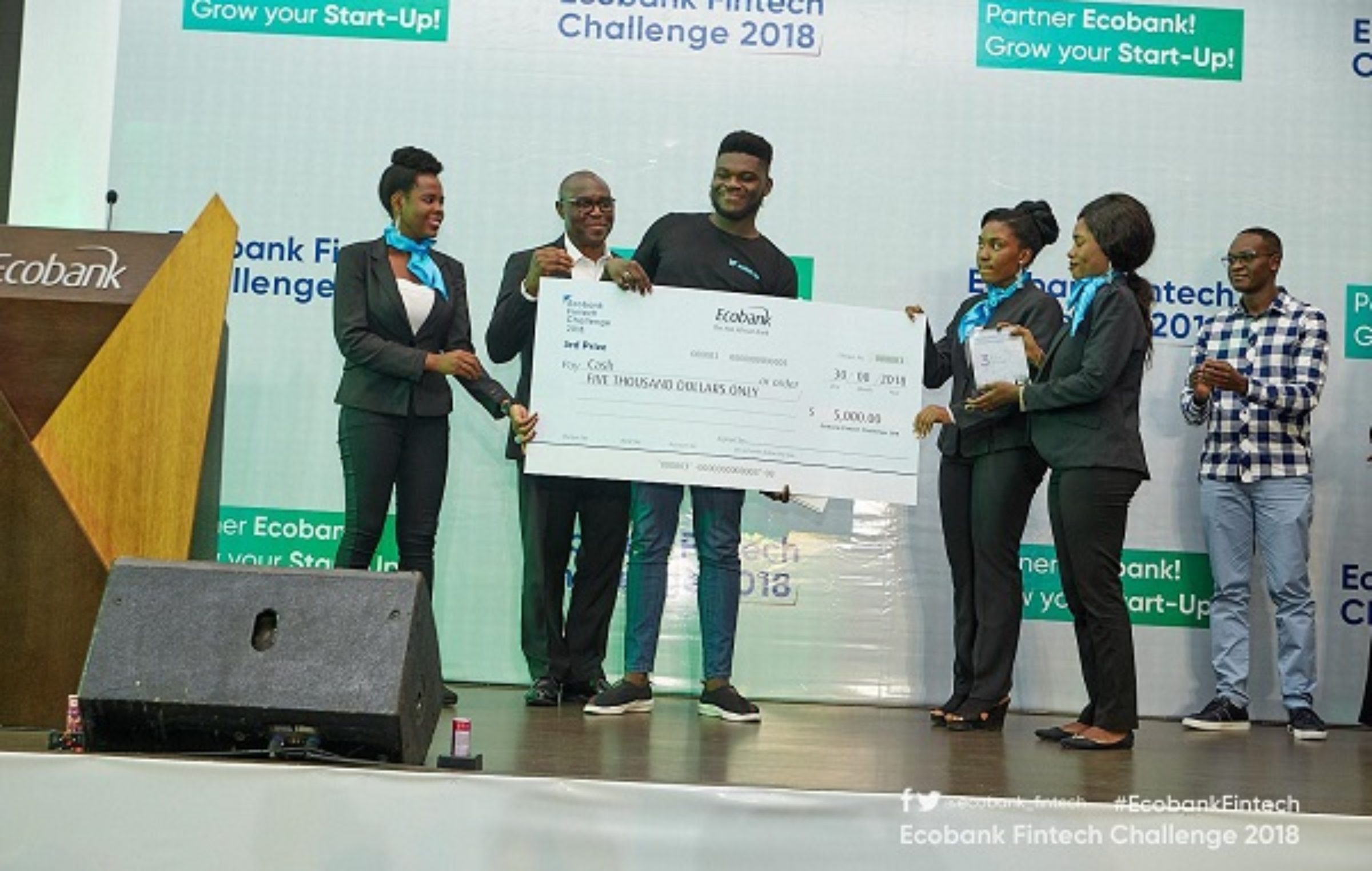 On Wednesday 8th, August 2018, Ecobank announced 11 finalists for its second annual Ecobank Fintech Challenge – a challenge that gives African Fintech startups a chance to promote their Fintech solutions, and potentially to partner with Ecobank in rolling-out their solutions across Ecobank's 33 markets.
The 11 finalists; Lypa (Kenya), Wallet.ng (Nigeria), Nala (Tanzania), Litee (Benin), SESO Global (South Africa), InvestED (Sierra Leone), Eversend (France), Secapay (Nigeria), Virtual Identity (South Africa), MojiPay (Togo), and Awamo (Germany) pitched and presented their business Fintech ideas to business men and women, funders, sponsors, journalists, to mention a few at an Awards and Innovation Fair that was held at Ecobank's HQ in Togo where on three winners, emerged winners and we rewarded a cash prize of USD$10,000, USD$7,000, and USD$5,000 to 1st, 2nd, and 3rd places respectively.
Tanzania's digital firm; Nala; that is building smartphone-based mobile money products that will simplify mobile money transactions for Africans everywhere, starting in Tanzania, emerged winners, while while Virtual Identity and Wallet.ng came in second and third places respectively. Nala was rewarded with a cash prize of USD$10,000 while  USD$7,000, and USD$5,000 were given to Virtual Identity and Wallet.ng respectively.
Ecobank took the privilege to enroll the winners, and the other eight (8) finalists to their Ecobank Fintech Fellowship that will run for a period of six months where they will further explore partnerships with the Ecobank Group including; Multinational product roll-out support, Service provider & ecosystem partner deals, and Technical & mentoring support from Ecobank's global network of technology leaders, Fintech experts, investors and management coaches.
Last year, Nigeria's IroFit won the 1st Ecobank Fintech Challenge. The Fintech company provides a mobile Point of Sale (P-o-S) that helps small retailers process card payments in real-time.