News
Reviews
Smartphones
Unboxing and Quick Review of the itel P32: First itel Flagship Smartphone With a Dual Rear Camera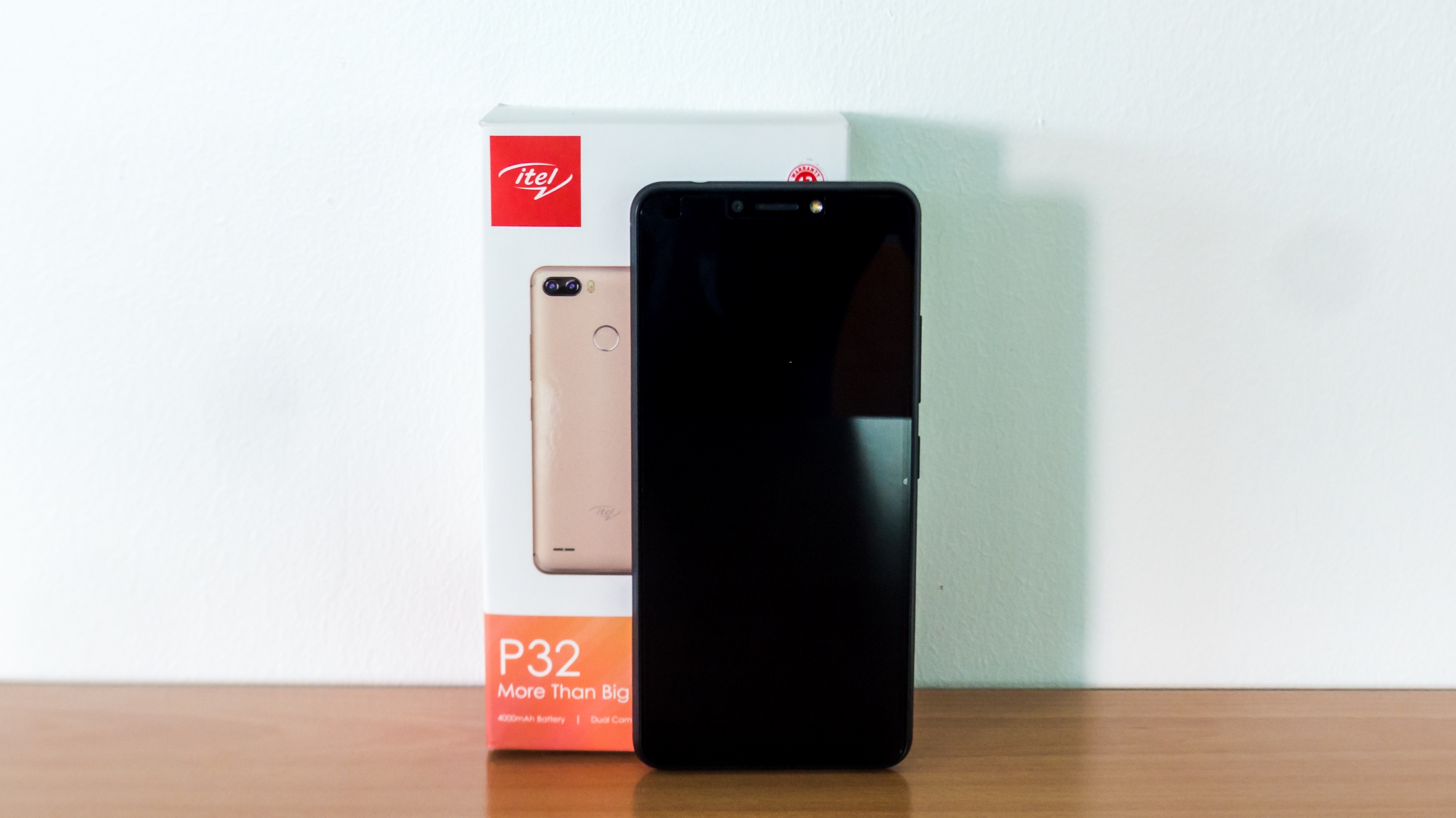 Transsion Holdings-owned mobile brand itel Mobiles last week unveiled its successor to the itel P31 in Uganda, after its official launch in June. The itel P32 is the first of its kind in itel mobiles to come with a dual rear camera setting. Even though the sensors are that much, the come at 5MP + 5MP supported with a dual-LED flash for low light photography/setting, our first impression was that they cameras do give quite good shots and videos.
While the dual rear camera is one of the flagship's selling points, its 4000mAh non-removable battery is its other selling points. itel told press during the unveil that the battery does last for 3 days on a single charge, yes it does but this is for only minimal users. In our full review, we shall try to see if this can work for all users.
Itel is a brand on the rise, especially in emerging markets. According to reports, in the second quarter of 2017, itel had the highest total phone sales in Africa. Their phones are mostly entry-level smartphones which are so affordable for someone with a tight budget. Therefore, with the itel P32, the company hopes to continue its ascension as a serious player.
itel P32 comes with a 5.5-Inch screen display at a screen resolution of 720 x 1440 pixels, and a screen aspect ratio of 18:9 – meaning less bezels to provide/show/display more content. The smartphone comes with a Quad-Core 1.3GHz processor which is backed up by 1GB RAM and 8GB internal storage which supports an expandable microSD card slot of up to 128GB.
With their partnership with Google, itel incorporated the Android 8.1 Oreo (Go Edition) into the P32, tailored to facilitate a smooth and fast experience in device. The GO Edition comes with pre-installed applications such as; Google Go, YouTube Go, Google Maps Go, Gmail Go which have smaller app size, consume less space, as well as consumer less data. It's one of the advantages that can have a 4,000mAh battery last for that long as claimed.
As far as the cameras are concerned, the Itel P32 comes with a dual rear camera sporting  5MP + 5MP camera sensors, and 5MP front facing camera with both the front and rear camera supported with a dual-LED flash for low light photography/setting. The cameras come with features such as; HDR, Panorama, and Lowlight.
Unboxing
Once you have received your itel P32, ensure that its seal isn't broken, if so consider returning it back to your seller for a refund or for a new device, to avoid getting a counterfeit.
One opening the box, the itel P32 in your preferred color variant appears on top wrapped in a protective transparent polythene bag. Below it you have a charging brink, a USB cable adapter, a pair of standard 3.5mm red and black earphones, and a phone casing. Like the itel P32, the accessories are as well wrapped in protective transparent polythene bags.
First Impressions:
Battery does last for three days on a single charge. Though this favors minimal users.
Dual rear camera setting. Even with the 5MP + 5MP camera sensors, they do give some good shots.
The front camera provides good shots most especially when it comes to recording a video.
We were impressed with the earphones that came with the flagship smartphone. The red and black piece give good sound.
The itel P32 is priced between UGX330,000 to UGX350,000 in the Ugandan market, available in all itel stores country wide, as well as authorized mobile phone dealers.