News
New Tax on Social Media and Mobile Money Transactions not welcome by many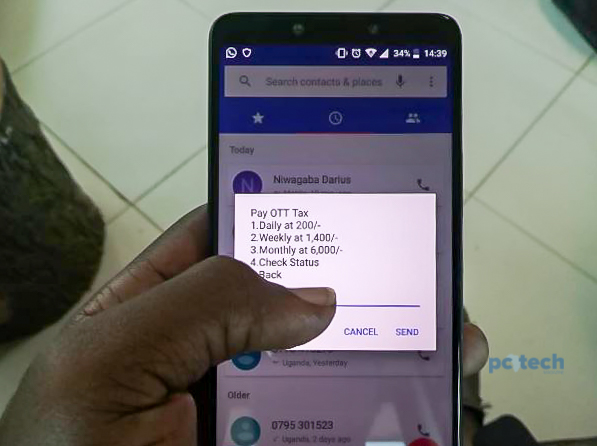 The proposed tax on social media use and mobile money transactions in Uganda came into effect on July 1st.
The tax on social media use has been designed to check gossip online and raise billions of shillings in government revenue. This came about after president Yoweri Museveni complained that gossip on these social media platforms was costing the country much-needed time and income.
Parliament of Uganda passed the new laws that introduced the tax on the use of Over The Top (OTT) services; communications platforms offered over the traditional telecom networks. These include popular social media platforms like WhatsApp, Facebook, Twitter, Instagram, YouTube, Skype, and others.
A joint statement released by the top telecom firms in the country on Friday said that effective July 1, OTT services can only be accessed on payment of the OTT tax by the customer. The cost for these are as follows:
UGX 200 per day.
UGX 1,400 for a week.
or UGX 6,000 for a month to access social media.
Introduction of this tax at first prompted many tech-savvy Ugandans to turn to VPN services to get around paying the new tax. However, many found out that such consume more data and have opted to pay the tax.
Godfrey Mutabazi, Uganda Communications Commission executive director, said the commission directed telecom operators to block access via VPN services.
Industry experts came out to express their concerns that the new fee could impact usage of social media and mobile money in the country.
Those saying 200/- is little money or that VPNs cost more forget that people are not protesting the amount being paid, but the principle behind taxing every little thing from an already suffering economy so a corrupt government can get even more money to steal.#SocialMediaTax

— Solomon King (@solomonking) July 1, 2018
If you decide to pay social media tax using mobile money, you'll be charged Ugx 200 plus 1% tax on the transaction. Therefore, you'll be charged tax on a tax.
We are such a shithole country! #SocialMediaTax

— Wilfred Businge (@MrBusinge) June 30, 2018
On the new levy on mobile money transactions, telecom firms equally issued an announcement to charge a 1% tax of the transaction value for users.
Public Notice:

Notice of Mobile Money Transaction tax effective 1st July 2018. #MobileMoneyTax pic.twitter.com/T3GbB9emAC

— Airtel Uganda (@Airtel_Ug) June 30, 2018