News
Andela Launches a Tech Hub in Kigali, Looks at Training Over 500 Developers
US-Based technology training firm; Andela Inc. in partnership with the Rwanda Development Board (RDB) on Tuesday 24th, July 2018 launched a Pan-African Technology Hub in Kigali.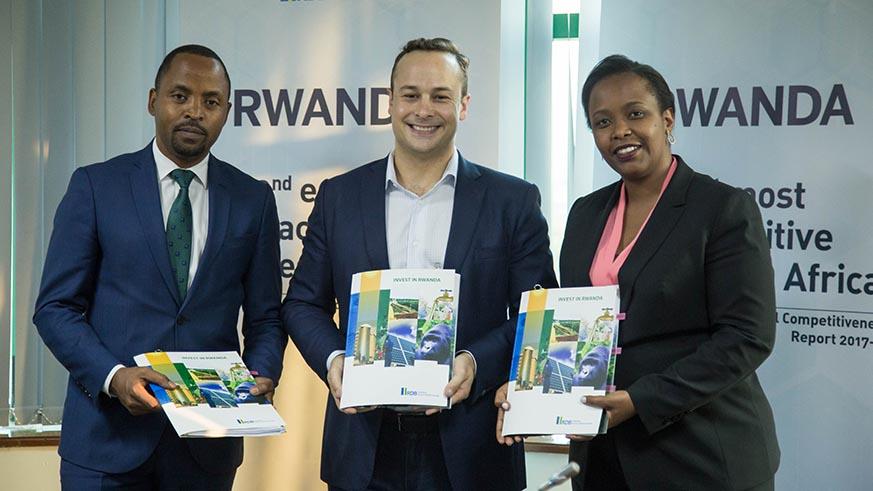 "We're delighted to partner with Andela to build the next generation of technology leaders who will lead innovation in Kigali and beyond. Through partnerships, such as the one we are announcing, we're accelerating Kigali's growth as a global technology hub while also advancing skills development and employment opportunities for young, talented Africans," Clare Akamanzi; RDB Chief Executive said at a press brief.
Rwanda becomes the fourth African market for the Andela's expansion following their recent success in Kampala, Uganda last week – announcing Jackie Ochola as Andela Uganda's new Country Director. Andela is also has its market in Nigeria, and Kenya.
With the Government of Rwanda through the Rwanda Development Board (RDB); an organization responsible for transforming the country into a dynamic global hub for business, investment and innovation – giving a helping hand, they'll support Andela's efforts to build a pan-African workforce as well as support the development of Rwanda. This will catalyze Andela's mission to invest in Africa's most promising talent and build the continent's future technology leaders, adding to the 700+ Andela developers based in the company's existing locations in Lagos, Nairobi and Kampala.
Andela therefore plans on recruiting up to 500 Rwandans with expertise in software development, programming, outsourcing, computer science, offering them 6 months of paid training. Thereafter, offer the new trainees jobs as remote members of software development teams to some of the world's leading technology firms such as Microsoft, IBM, MasterCard, and Github.
Andela will open its applications starting August 2018. During the training phase for 500 software developers, Andela claimed they expect to incur between USD$15,000 (roughly UGX55.7 million) and USD$20,000 (roughly UGX74.2 million) each, raising its market entry outlay to between USD$7.5 million (roughly UGX27.9 billion) and to USD$10 million (roughly UGX37.088 billion).
Notably, since its launch in 2014 in Nigeria, Andela has hired and developed more than 700 software engineers across the continent who collectively help power the technology teams of more than 150 global companies, including Viacom, Pluralsight and GitHub, while setting new standards for engineering culture. In 2018, the company earned Best Place to Work awards for both its Lagos and Nairobi offices in recognition of its company-wide focus on diversity and inclusion, stellar office culture, dynamic working environment, and opportunities for career advancement.